Praxis M30 BB Tools
Weight- 5 lbs
Dimensions- 2 x 2 x 4 in
M30 Tool 2pk
M30 BB Tool 2pk,
In stock
FOR PRAXIS M30 BOTTOM BRACKETS ONLY. This is NOT the tool for our Shimano/SRAM/Campy Conversion BB.
For the Praxis M30 BSA, M30 BB30/PF30, and the new M30 THRU BB30/PF30
Sold as 2pack of M30 BB tool. 3/8? Socket style tool
2 tools are needed for correct installation/removal of M30 ConvBB
For (for Turn M30 Crank only)
Only logged in customers who have purchased this product may leave a review.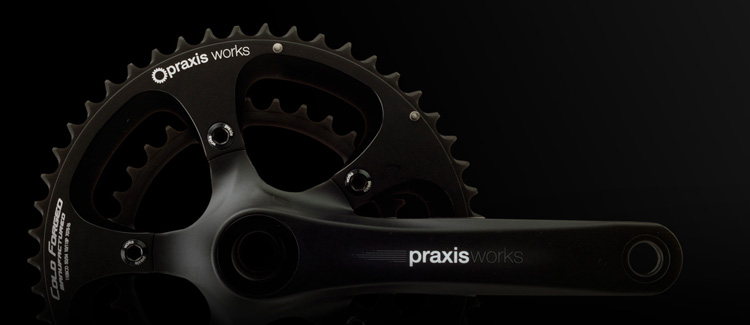 In the past he had been an integral part of many of the most well known R&D teams in the industry – Member of the original Bontrager Cycles, Sr. Design engineer at Specialized, Director of Engineering at Santa Cruz Bicycles, and many other individual R&D ventures for well known industry projects.
It was simply time to branch out and focus on something that he had been working on for years: Drivetrain Components.
---