Praxis 11-40 Wide Range 10s Cassette
The goal of this cassette is a no sacrifice, no compromise 'Wide-Range' 10sp MTB cassette, that you could use an unmodified 10sp rear derailleur with. 11-40 gearing allows this all while using your existing 10sp wheels. NO Modifications, NO Adaptors!
In stock
10sp 'Wide-Range' MTB 11-40 gearing
11-13-15-17-19-21-24-28-34-40
11-28 are steel, and the 34-40 are hard anodized 7075-T6 aluminum
For 10spd Shimano/SRAM Mid or Long cage MTB derailleurs only
For 1X10 or 2×10 MTB drivetrains only (adjust your chain length accordingly)
Avg. Weight 322g +/-
Only logged in customers who have purchased this product may leave a review.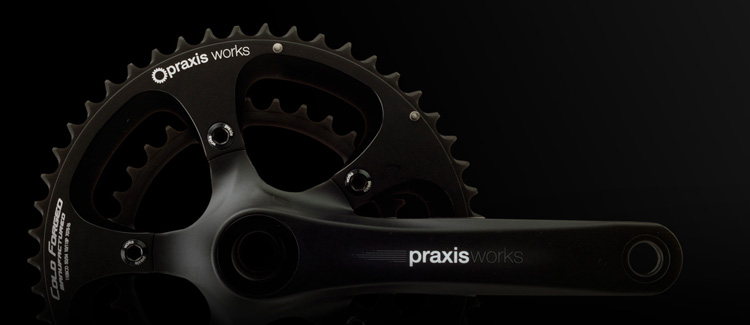 In the past he had been an integral part of many of the most well known R&D teams in the industry – Member of the original Bontrager Cycles, Sr. Design engineer at Specialized, Director of Engineering at Santa Cruz Bicycles, and many other individual R&D ventures for well known industry projects.
It was simply time to branch out and focus on something that he had been working on for years: Drivetrain Components.
---