Vittoria Rubino Pro III 700x23c
Size: 700 c x 23 mm
Max: 130 psi
150 TPI
Type: Clincher
Bead: Folding
Weight: 235g
Out of stock
Inclusive 6% GST
Colour or size is subject to availability


Size: 700 c x 23 mm
Max: 130 psi
150 TPI
Type: Clincher
Bead: Folding
Weight: 235g
Only logged in customers who have purchased this product may leave a review.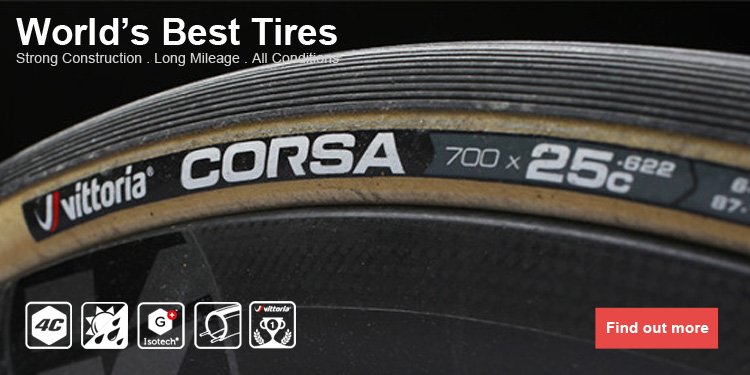 Vittoria Tires Malaysia
Vittoria is an Italian bicycle tire manufacturer established in 1953. Vittoria has more than 1,000 employees around the world, produces 5 million tires and runs production of Geax mountain bike tires, Their facilities around the world include: USA, Thailand, Hong Kong and Taiwan. Shop your Vittoria bike tires at USJ CYCLES now.
Related products