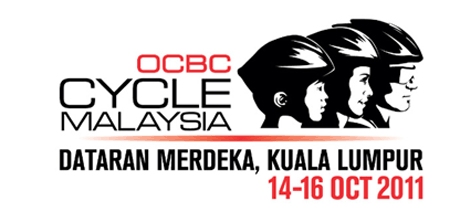 OCBC Cycle Malaysia to hit the streets of Kuala Lumpur in October!
Event owner and organiser, Spectrum Worldwide and title sponsor, OCBC Bank will provide Malaysia with an exciting cycling experience which showcases Kuala Lumpur and provides something for everyone; from a challenging ride in which serious cyclists can prove themselves in the 52km Challenge, to a leisurely 21km Community ride for family and friends, as well as a children's rides and a kid's carnival. It is Malaysia's only mass participation cycling event on closed, public roads in Kuala Lumpur which caters to all level of cyclists. OCBC Cycle Malaysia intends to reach out to the entire family with a range of categories so "Anyone Can Ride!". Everyone is encouraged to participate in this weekend cycling experience and visit the pre/post-ride carnival events.
For the last three years, Spectrum Worldwide has partnered with OCBC Bank on OCBC Cycle Singapore – which offered participants three days of cycling challenges and entertainment. In 2011, with over 10,000 participants and a new route, OCBC Cycle Singapore continued to grow and promote cycling as a major sport in Singapore. For more information please visit: www.ocbc.cyclesingapore.com.sg
What are the methods of registration for OCBC Cycle Malaysia 2011?
Registration can be done online at www.ocbc.cyclemalaysia.com.my. When on the site, select Register Now and simply follow the registration steps. Credit Card (VISA or MasterCard) payments are accepted. For any other payment enquiries, please contact the Event Organiser, Spectrum Worldwide at info@cyclemalaysia.com.my or call +6 03 7724 0707.
*Participant required to do self-registration at ocbc.cyclemalaysia.com.my
For more info, please visit ocbc.cyclemalaysia.com.my