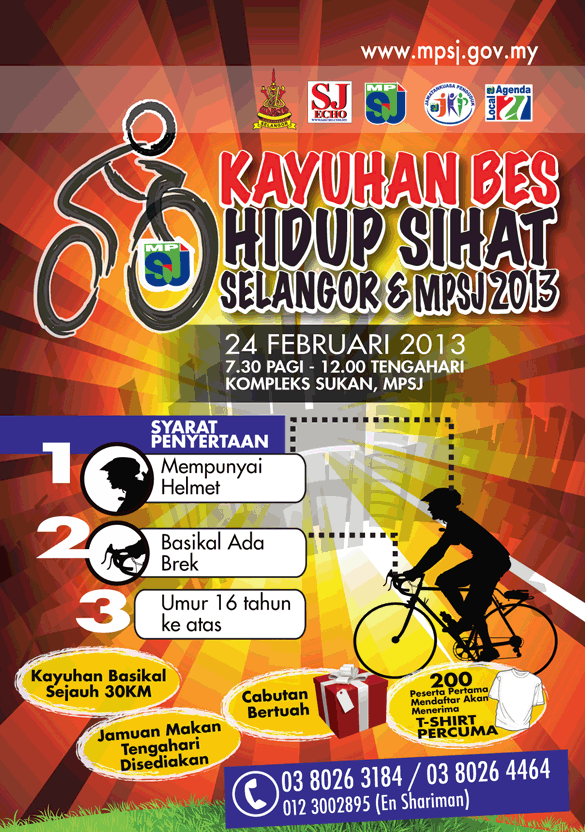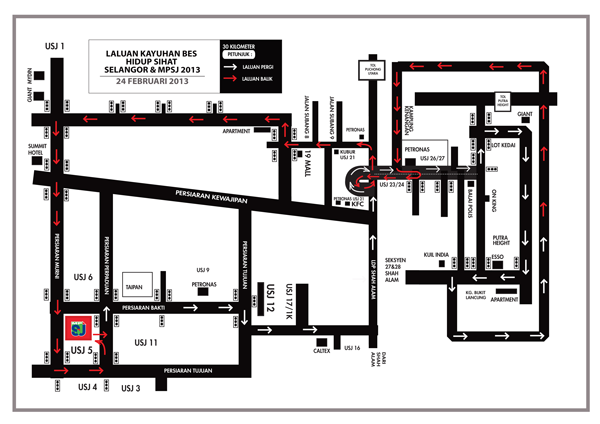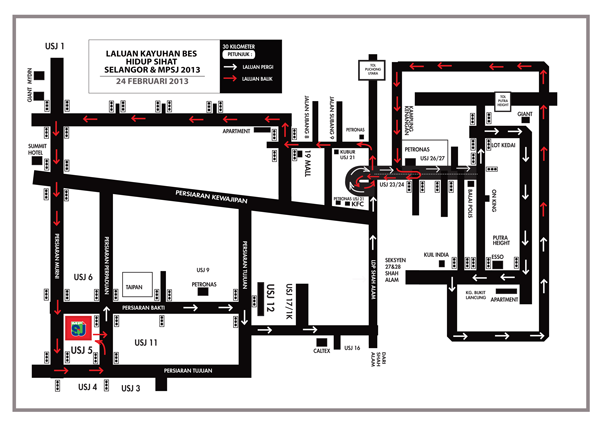 Subang Jaya cycling day organized by MPSJ – Kayuhan Hidup Sihat is back again!
Cycling event detail:
Date: 24th February 2013
Distance: 30km
Age: Minimum 16 year old or above
Requirement: Must wear helmets, brakes in good condition
Bicycle type: Random.
Registration date: On the same day (7am – 7:45pm)
Registration fees: FREE & Afternoon lunch meal
Event no longer available. Thanks for participating this cycling event!
* information subject to change without prior notice. For more cycling events detail visit MPSJ official page.