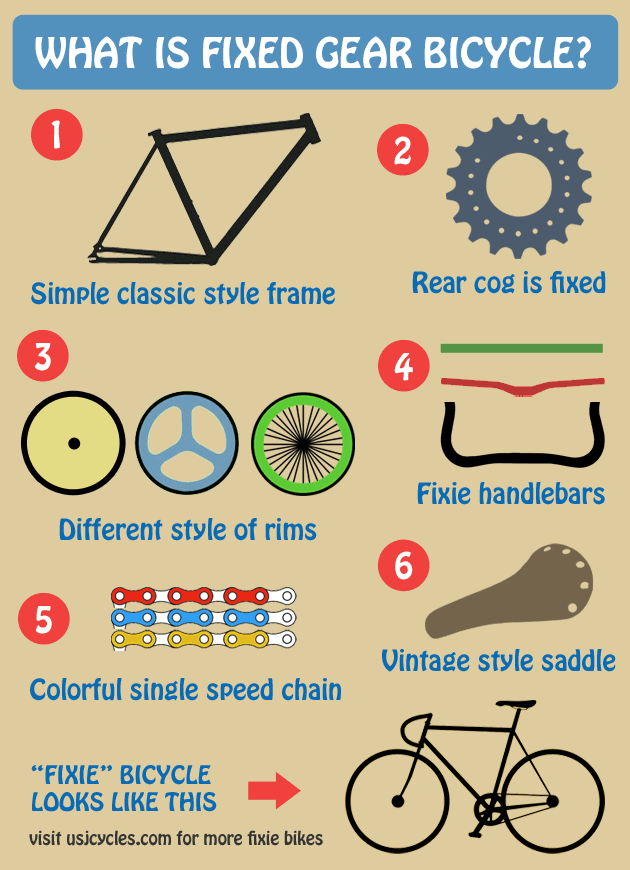 Fixed gear bicycle is commonly known as "Fixie" bicycle. Fixed gear means the rear cog is fixed, it will not coasting and continue pedaling. Fixed gear bicycle is not a new category of bicycle in Asia. Indeed, it is designed for indoor track (velodrome) cycling or road cyclist training purposes, now it has become an urban lifestyle bicycle (hipster must-haves) in Malaysia.
The fixed gear bicycle frame design is simple and vintage/ classic looking (Old school design). It can be built from an old road bike frame and repaint the bike frame. Fixie bike is lighter and required fewer bicycle parts compare with other type of bicycles (e.g. MTB).
Variety shape and design of handlebars can fit on bicycle such as drop bar, straight bar, high riser bar, bullhorn, etc. You may select your own preference shape of handle bar. Wheel size of the fixie is same as road bike size which is 700c and rim designs is slight more varieties than road bike as it is a single speed bike, it can be built from any shiny, high polish, colorful single speed wheel hubs with super high profile rim. Fixie bike parts & components such as saddle, brakes, grips, etc. are usually built in fine workmanship finishing, quality and durable lighter material.
Click here to find out more about fixed gear bicycle.