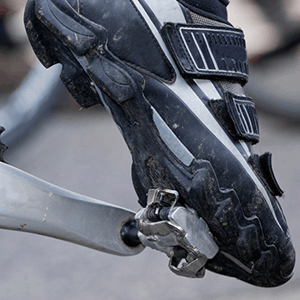 Pedals only serve one purpose, power transfer from you to your bicycle. Whether you are riding mtb, hybrid, touring, road bike, foldies, if you go on longer rides (e.g. 10km) you need to get a clipless pedals. Why?
secure your foot to the pedals to prevent slipping
better power transfer without bend your foot over the top of pedal
What is SPD?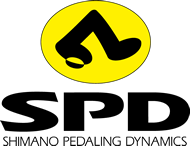 Abbreviation from Shimano Pedaling Dynamics. An integrated shoes and pedal system that provide pedaling performance with walking and stability on-and-off the bike. The structure of the SPD pedals is much durable and well engineered built compare with convention MTB/ATB pedals.
How many types of clipless pedals available?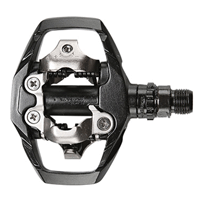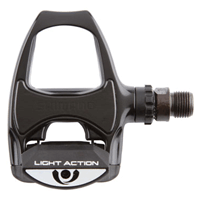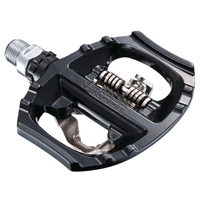 MTB Bike (SPD)
Road Bike (SPD SL)
Touring/Treking Bike (SPD + Platform)
What kind of cycling shoes can install SPD Cleat?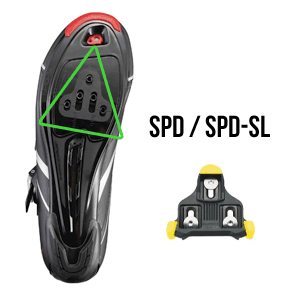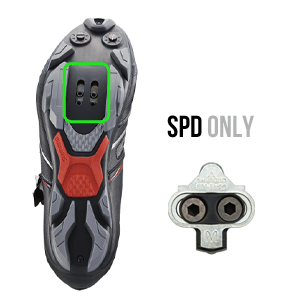 As long as the shoes' sole has SPD, SPD-SL(road) OR BOTH compatibility.
How to use clipless?
To ENGAGE
Adjust the tension as low as possible to easily clip on and off
Stand over the bike without sitting and engaged the brake to prevent moving
Rotate pedals to 7 o'clock positing (Left crank)
Feel the front of the cleat engaging with pedal and push forward and press down
NOTE: To engage right pedal, pedal position should at 4 o'clock.
TO DIS-ENGAGE
Twist you ankle outward and repeat several times on left feet.
Repeat the same steps to engage and disengage on right pedals, left feet should on the floor.
How to engage both pedals?
Easy! It is like how you start pedaling the pedal to move the bike.
Engage the left pedal (7 o'clock position) and bicycle will move a small speed
Right side pedal will turn until (4 o'clock position) and engage your right feet to right pedals.
Advice: Do not frustrated if engage is difficult, it is extreme easy after few times practice.
Will I get fall?
It is matter of habit. You can 100% to avoid falling if you remember you are using SPD pedals. Do more practice to engage and disengage your feet from pedals.Twist you ankle before the bike is stop completely. That is it!
Warning : You MUST dis-engage one of your feet (usually inner road) well before you come to a stop. Plan ahead the time before you stop the bike.
Check this video to learn to clip-on & off from pedals like PRO!
Cost of SPD / SPD-SL Pedals? 
Price from RM 159 – Rm 699.
Wide range of Shimano Clipless Pedals & Shoes are available in store. Visit us now!