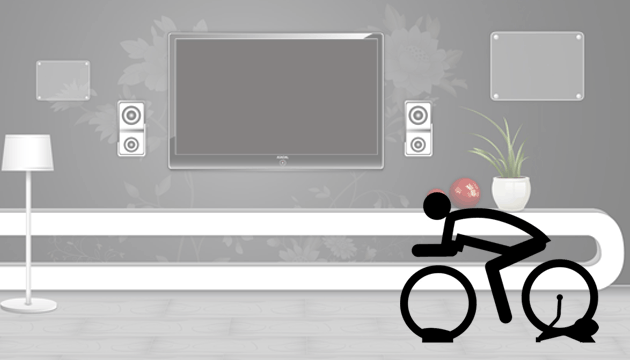 Indoor bike trainer is an equipment that enable bike rear wheel to be lifted up and enable cyclist sit on the bike to train stationary at indoor. Indoor bike trainer is an essential equipment to professional cyclist workout and warm up the body before enter the race. In addition, it give alternative way of training to cyclists when outdoor training is not favorable due to traffic, weather, road conditions.
Advantages indoor bike trainer:
Unaffected by outdoor conditions – Outdoor training required take more safety precaution such as traffic and weather.
Better use of time – Cyclist spend more time from bringing the bike to training center than training time. Make use of time for training is important so that cyclist can get back to works or home as scheduled.
Require small floorspace – Latest design of indoor bike trainers are small in size, foldable and easy for storage. It just require a small floorspace (length of bicycle) for training.
Flexibility & Mobility – Latest design of bike trainers are compatible to any bicycle size (24-29). It also foldable and easy to carry to anywhere for training.
More focus on training – Without worry the outdoor influence as as road, weather conditions, safety, cyclist can stay focus on their cadence (pedaling speed) and better interval training.
Fast Weight reduction – Indoor training time interval is longer than outdoor. Hence, indoor training could reduce weight more quicker.
Minimal cost of training – A simple bike with gear system and indoor bike trainer enable to start a training at very low cost.
Some of indoor bike trainers in store.
[one_third]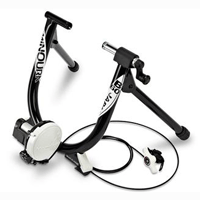 Minoura B60R (24″-700c) – RRP RM 669
[/one_third] [one_third]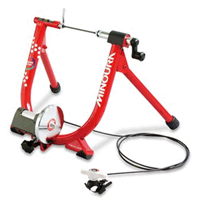 Minoura LR240 (24″-700c) – RRP RM 899
[/one_third] [one_third_last]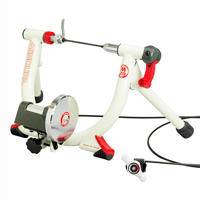 Minoura LR240 (20″ – Folding Bike) – RRP RM 999
[/one_third_last]