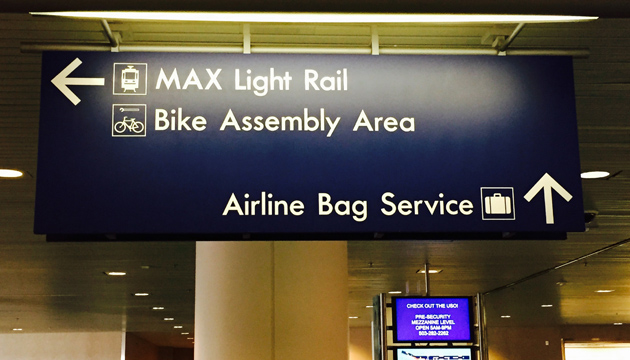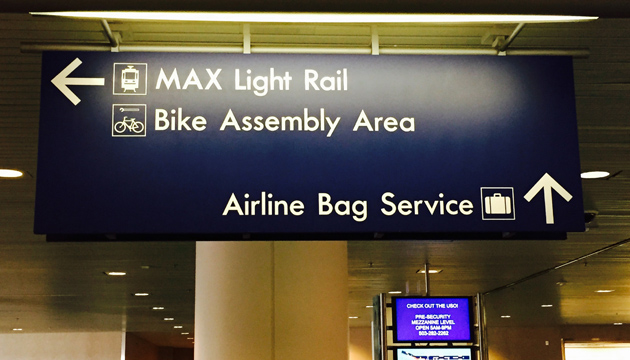 image credit to Itsaboutbikes
Flying with a bicycle may seem like an unenviable task but it's actually more efficient than trying to rent a bicycle in a foreign land where you have to think of the rates, comfort, return times, potential damage, etc. Plus although leisurely strolls on vacation are one thing, many people use their bike as the main part of the trip such as when doing a backpacking/hiking/riding tour or when competing in a race or triathlon games.
Quite simply, there's nothing like having a familiar bike to ride on a trip no matter how big of a perceived nuisance it is to bring it along on the airplane. Here are some useful tips for flying with bike: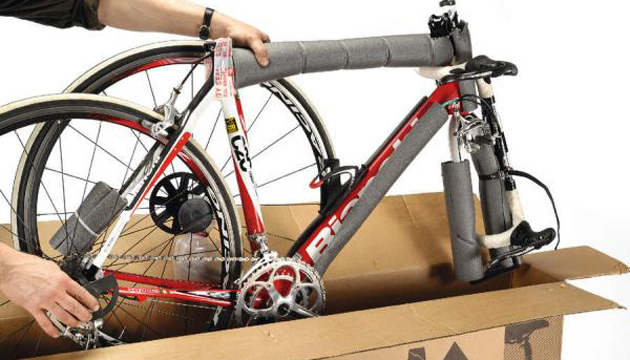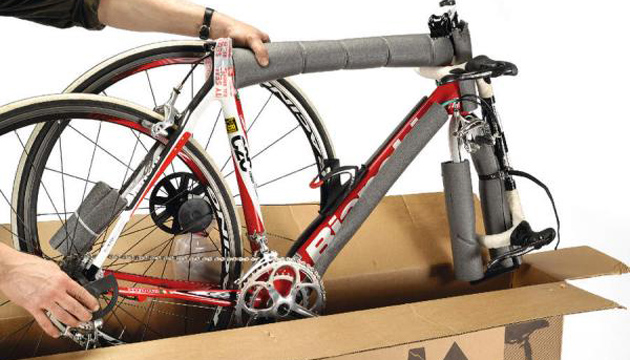 image credit to bikeradar.com
Tip 1: How to Pack the Bike
The two main goals of packing a bike for flight are convenience and protection. The convenience part of the bike means making it as sleek and easy to carry as possible usually by at least removing the pedals and sometimes the handlebars, wheels, seat post, etc. For protection the derailleur are generally removed and often the frame is wrapped (packing sponge sheet) depending on the packing methods.
Tip 2. Packing Methods
3 ways to pack your bike for a flight are in a plastic bag, carton box, or in a proper bike case (Evoc Travel Case).  Packing the bike using a plastic bag is high risk even though is easy and fast. The benefits of the cardboard box is cheaper cost more protective. Travel riders would prefer using bike case which gives the most protection and convenient as the bike items are secured with pockets and straps.
Tip 3: Find Out the Additional Fees
If you are flying with AirAsia, Malaysia Airlines or other airlines, Sports Equipment Fee is applicable to Bicycles and it is generally accepted as part of the baggage allowance. To find out the range of fees for sports equipment for domestic and international flights, kindly click on reference links below:
AirAsia – Note: insert the cities involved in your travel journey eg: Kuala Lumpur to Sydney


Tip 4: Destination of Riding and Accommodation
You should plan your itinerary in great detail when flying with your bike so that you have a plan when you get off the plane. Will you be able to take the bike with you in a cab or on a bus to the hotel? Does your hotel allow the bike in the room? Can you ride the bike from the airport to your next destination and if so do you know the routes, time you'll be landing, if there are roads/ trails, etc.?
Tip 5: Bike Security
A majority of hotels will have no problem with you bringing your bicycle into the hotel room with you but there are the exceptions. These hotels will usually provide a secure storage area but you should also have various alternatives for locking your bike when away including U-locks, cable locks, chain locks, wheel skewers, etc. or inform the hotel management to have secure luggage storage room for your bicycle.


Tips 6. Emergency Bike Shops Nearby
Another part of planning ahead for the trip is compiling contacts for bike repair shops that will be near your travel destinations. Smart bicyclers pack plenty of extra tubes, tires, lubrication, and tools in case of an incident when riding but this doesn't take into account damage that could occur to parts during the flight or other emergency needs.
Tip 7: Find a Biking Buddy
It can be awkward to try and find a native bicycling partner to ride with on your trip but the rewards of finding somebody trustworthy are plentiful from discovering 'off the radar' sights to having their friends and family available for contact in case of inclement weather, bike breakdowns, etc. There are numerous online resources to find these biking allies as well as local bike shops or riding groups.
Flying with your bike can be a struggle at first but it will get easier each and every proceeding time.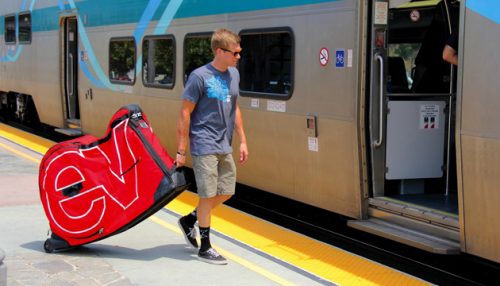 Looking for a travel bike case? 
Bike case can save your valuable time, risk of damages on the bike and make easy your travel journey.
Shop Online