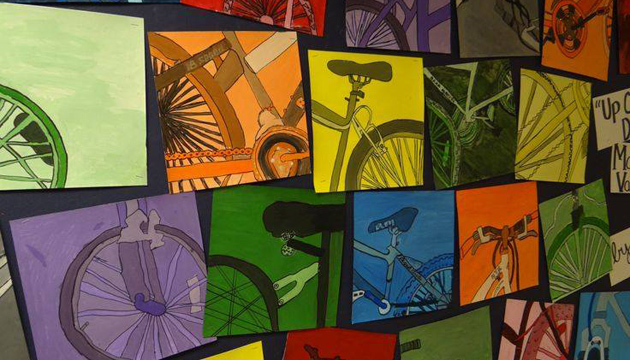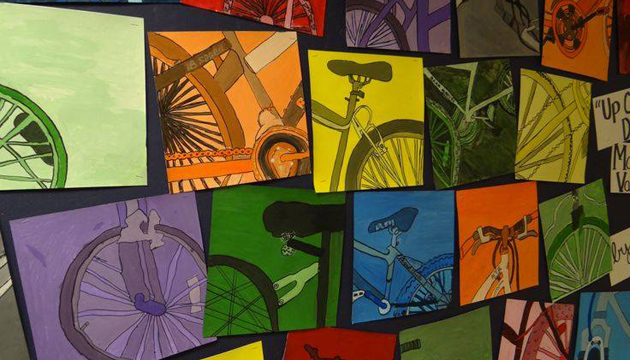 Cycling has become more and more popular over the years. If you are ready to get into the sport, there are some things you should consider before taking the plunge and buying your first bike. Here are 10 things you should know before buying a bike.
1. Types of Riding
Whether you plan on taking a leisurely ride from time to time, or get serious and race, there is a bike that fits every style of riding. Choosing the type of riding you want to do is very important. There are a few different types of riding.
2. Where Will You Ride?
The next piece of the puzzle is determining where you will be riding. This goes hand-in-hand with the type of riding you want to do. If you want to ride off road, than the where will usually be tracks, fields, wooded areas, even mountain paths. With road riding, you will inevitably be choosing well-maintained, well lit areas with surfaces that are typically paved.
If choosing the type of riding you want to do is difficult, it may be best to pick an area of interest you have been wanting to explore, perhaps a nearby park, the inner city, or even a mountain cross.
3. Bike Style
It will come as no surprise that with so many choices in just types of riding and places to ride, come just as many choices in style of bicycle. The different styles of bicycle have different bike specifications. The specs will be customized to the type of riding style expected. For example, road bikes have lighter frames while touring bikes have stronger ones. Also, mountain bikes have wide wheels with a lot of tread while road bikes have thin wheels and no tires. Let the professional at your local bike shop know what you intend to do, and they can find you the right style with the features you need.
4. Length of Rides
How long you plan your rides to be may also depend on your skill and your terrain, as well as your style of bike. Touring and road racing usually involve typically longer time frames, while road riding and leisure riding can be short rides. Just keep in mind that the length of time you ride, may also depend on the combination you choose. If you choose a type of riding and location but get a bike that doesn't match, it may cut your cycling unhappily short.
5. Frame
The frame material used for your bicycle is also a factor and directly related to the type of bike it is. While it is common to see bikes such as Mountain bikes, Road bikes, Hybrid bikes, Folding bikes, etc are made of aluminum material. Material of the bike frame and components are directly related to the weight of the bike as well as the price. Professional bikes such as mtb, road bikes most are being made now out of lighter aluminum and carbon fiber.
6. Drive Train
The bicycle drivetrain (well known brands, Shimano, Sram, Microshift)  can have a direct effect on speed and your ability to pedal depending on where you are choosing to ride. If the terrain if uneven, hilly, imperfect and unpaved, it's better to go with a gear set with more gears (e.g. folding bike – 16 speed, road 18, speed, mtb 24 speed). This will give you maximum range from low to high gears to allow you to pedal easily over almost anything.
7. Find the Right Fit
Once you've determine where you want to ride, what you want to ride and such, making sure the bike fits you properly is very important. While most bikes saddle heigh can be adjusted slightly, certain bikes that above RM 1000 do come in a range of frame sizes (e.g. 14, 16, 17, 18) to ensure comfort and prevent injury.
8. Workmanship Matters
Workmanship means the overall finishing of the bike from manufacturer. This is important to sure the bike looks sound before you decide to invest money. Most bicycles of higher quality to tend to cost more, but if you're looking to create a new hobby for years to come, the money you put in up front may save you from repair or replacement costs before the bike has gotten adequate use.
9. Warranty & Service Coverage
Many larger name companies who manufacture bikes have a warranty plan for their bicycles. But this will only cover the frame usually. The rest of the components on the bike may have their own warranty, such as the drivetrain, handling parts etc.
10. Budget
The last thing to keep in mind when making a purchase is your budget. Bicycles can cost anywhere from a couple hundred ringgit, to over RM 30,000! So there is a good chance there's something in your price range no matter what you are looking for. But keep in mind that with most bicycles, the amount of money you invest is related to the quality. The reasonable quality bike price from RM 600 or above.
SUMMARY
Think about what kind of riding you want to do, where you want to do it, and what type of bike you think may be right for the ride. Shop owner can only recommend a bike based on your requirement and purposes.
"Quality bikes can last years, even decades, if cared for. But most of all, remember to enjoy the adventure! "
image credit to S.Brosk