How to Shop Online
We try our best to create user friendly online shopping experience in usjcycles.com. Follow the simple steps below to shop online here.
Step 1: Click on the product image


Step 2: Choose the color/size if available > Click Add to Cart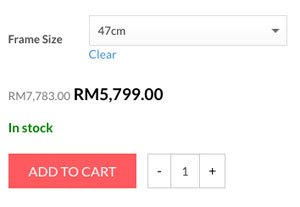 Step 3: Hover the mouse to cart logo > Click View Cart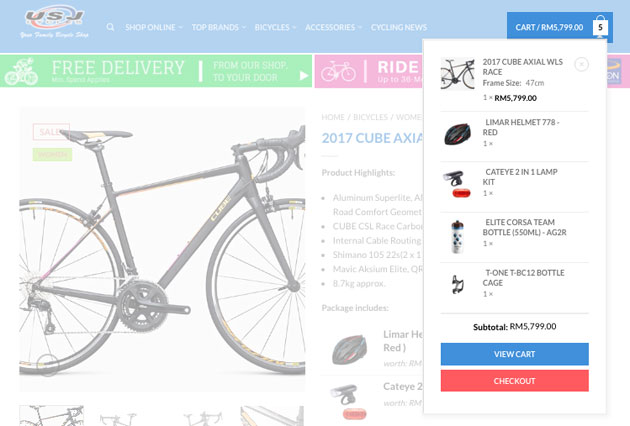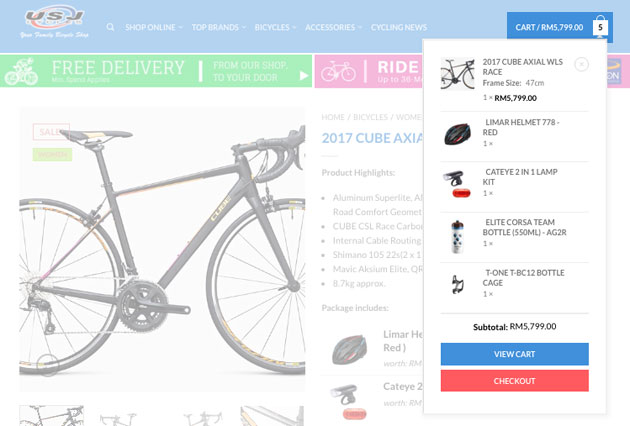 Step 4: Click Proceed to Checkout
(enter a coupon code, if you have received a promo code from us)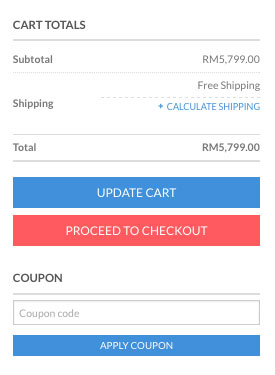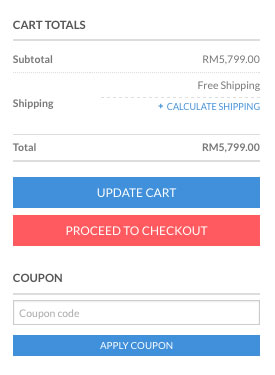 Step 5a: Fill up the billing details. Note: check "create an account" if you wish to create a account. (recommended)


Step 5b: For returning customer, "click here to login"


Step 6: Check if you wish to ship to different address
(Note: Shipping cost may vary with the shipping address)


Step 7: Check order details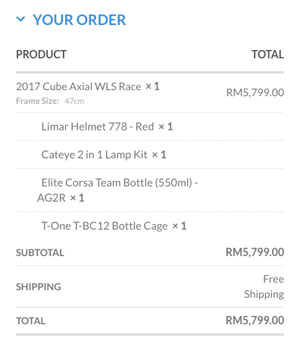 Step 8: Choose payment methods
– Bank Transfer: ATM / Online money transfer
– MOL Payment Gateway: Visa/Master Credit card, Maybank2u, Cimbclick, etc
Step 9: Important! Read the terms & conditions and checked means you agreed.

Step 10: Click "Place Order"
Step 11: It will direct you secure online payment page (MOLPAY). Choose your desire bank to make a purchase.

Step 12: Your order has been made successfully.
You will receive confirmation order via email from usjcycles.com & MOLPay. If your payment is made using Bank Transfer payment method, you have to send a payment slip in order for us to process your order.
FAQ
How to check your order? From top menu. Click on My Account > View Order
How to check my tracking number? We will send another processing order email with tracking number and tracking link. We may notify you if goods are deliver using alternative secure delivery method.
Customer help line: +6016 2296388 (whatsapp/sms only) 11:00am – 7:30pm (except Off:Tuesday)