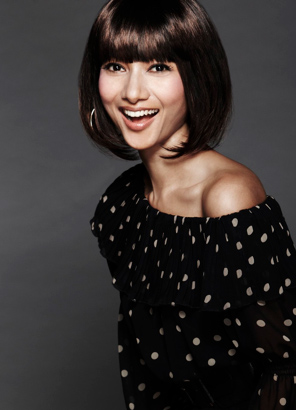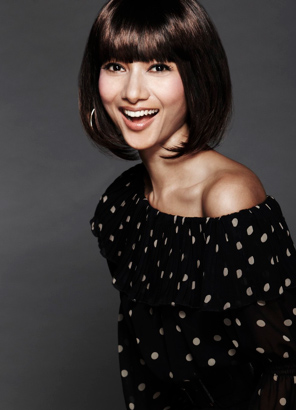 TV host, producer and emcee, Lisa Wong shares about how reconnecting with the bike has changed the way she view cycling…
"Why don't you take up cycling?" a question my husband Neil, then boyfriend would ask me during our early courtship days. "Nah, I would prefer to go on foot," gently brushing aside any further questions, as I was busy developing my fitness regime that consisted of running, gymming and yoga.
Come to think of it, back then I never gave cycling much interest, although I had a bike that was gifted to me by Neil during my university days. I still remember it, a red bike with a basket for my books and a gigantic red Styrofoam helmet that looked like a spaceship. I resembled very much like an alien when I wore it, and fashion wise, it was a disaster.
I did occasionally use the bike as well as the loud red helmet, but for short distances and when I left university, I parted with the bike, and with it, any thoughts of cycling.
My fitness regime didn't take a backseat though. I have always realized the benefits of getting fit, and I enjoy eating healthily. After participating in a number of runs, which progressed to a couple of half-marathons, and diligently gymming and doing yoga, I realized fitness workouts need to vary for one's motivation to sustain. Besides, doing different workouts engage different parts of your body, which can only be good for it.
With a husband who loves cycling and religiously pedals up hills in remote Bukit Tinggi on Sundays, that passion will eventually rub a little on the spouse.
So when a chance came to cycle to support Green Living in Cyberjaya, I jumped at it. The sponsors organized a foldable bike for me to cycle the 25km around the picturesque city, and I was hooked. Pedaling uphill and getting my bottom sore was part of the experience, but man, feeling the breeze, and taking the time to enjoy the scenery was very memorable.
As I learned more about cycling, and took part in another race, I decided to cover a story about cycling for the Breakfast Show and talk about the benefits of a folding bike for leisure riding. And that brought me to USJ Cycles.
The collaboration did well to educate our tv audience about the advantages of a foldable bike and how one can still sweat it out on a
bike, while helping to keep the environment clean from fumes. Of course, with the fuel price hike, you can save on fuel if you choose to ride, rather than drive, especially if it concerns short distances.
For me, the joy of riding has only got better! I am now the proud owner of a mountain bike (MTB). It is versatile for around the neighborhood and off- road riding.
I noticed even a half-hour on the saddle does well to lift my spirits. Nothing beats going out for a ride, letting the gentle wind caress your face, lift your stress and set your mind free. Coming back with toned legs is the added benefit.
Riding is also a great tool to sharpen your awareness of your surroundings. Generally, I find cyclists better and safer drivers. The one thing I do prioritise is safety, and having a helmet on is important, even on a short distance to buy milk from the local store.
Since getting into the act, this new fitness has served to jazz up my workout. Adding a new routine gives me new motivation to keep being healthy, because after a while, running and gymming can be mundane. The last thing you want to be doing is feeling like you are bored of getting fit.
And when I have a particularly stressful day, I look to my bike for the antidote. It's more gratifying than any pill.
The writer thanks USJ Cycles for helping to enhance her cycling experience. You can follow her on her instagram at @lisawongs to share her journey in health and well being.