Quad Lock® Malaysia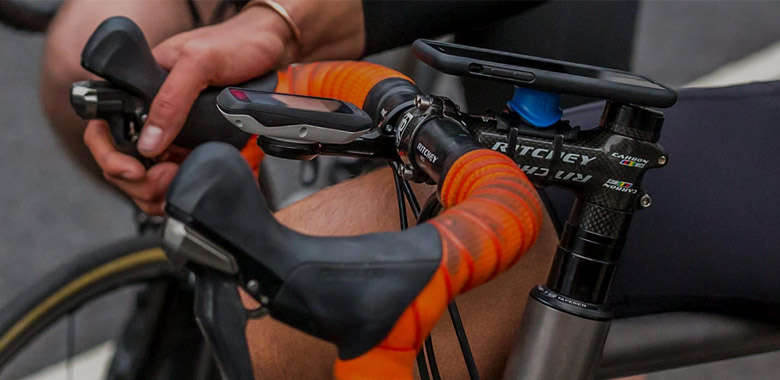 If you own a smartphone you'll know how handy it can be to look up a location and be guided there with audio and visual directions.
This is great when walking or driving but what if you're riding a bike? If you've tried you'll know it's very difficult to pull the phone out of your pocket every time you need to check your still going the right way. It can also be downright dangerous for your smartphone if you lose your grip in the process.
This is the exact problem that led Melbourne based designer Chris Peters to develop a solution that would allow you to get your smartphone out of your pocket and safely onto the handle bars of your bike.
Quad Lock, as it's called due to the four tabs which are integral to the patent pending system, is a unique solution which allows you to securely and conveniently attach your smartphone to your bike, car, or arm and that's just the start of the many mounting options available.
The idea came to Chris after he managed to get his hands on one of the original Apple iPhones shortly after they were released. "I had just moved to Sydney at the time and found having access to Google Maps very handy for getting around. Cycling was my main method of transport and I thought it would be great if I was able to see my iPhone while riding".
Chris experimented with existing car mounts and cradles but was never happy with the solutions as they just weren't secure enough for use on a bike and were way too bulky. Frustrated with the lack of decent mounting solutions he decided to develop his own system that would allow you to mount your iPhone on your bike with a secure, discrete design.