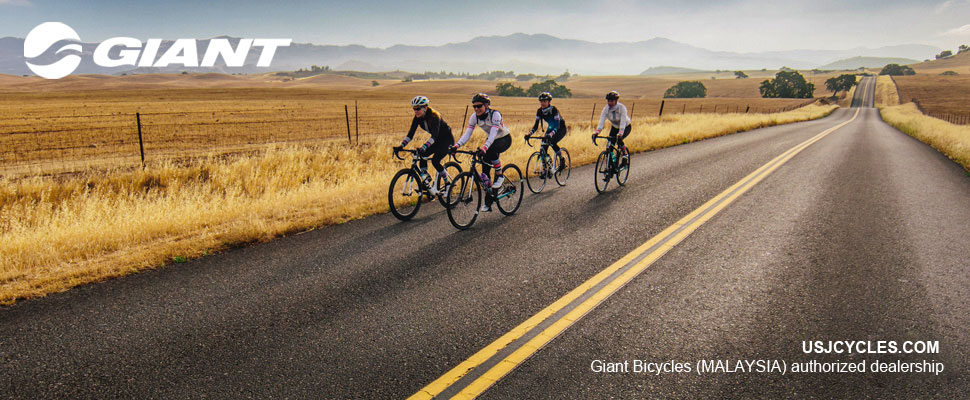 How do you define the ultimate cycling experience? That's up to you. Giant Bicycle team mission is to help make it happen. To create the ultimate cycling experience for all riders, all around the world.
Giant Bikes is builders and innovators, but they are also a global community of cyclists. They are athletes, adventurers and advocates for cycling. They are Tour de France racers, single-track explorers, neighbours and friends.
It's true that Giant Bikes is the world's largest producer of high-quality bikes, but they never forget where we came from. They started small. And they were founded on the idea that the best way to inspire passion for cycling is to create the best bicycles, and make them accessible to all riders.
Much has changed since we started in 1972. In fact, Giant Bikes has long been one of cycling's main catalysts for change. We introduced lighter, stronger aluminium frames at a time when the industry standard was steel. We were first to make carbon fibre bikes widely available to the world. We defined the look and feel of modern road racing bikes with our Compact Road technology. And we revolutionized off-road performance bikes with Maestro Suspension.
Today, this spirit of innovation is stronger than ever. Giant Bikes collection of gear and apparel, developed and tested by some of the top teams and athletes in pro racing, continues to expand. Our industry-leading E-bikes are redefining what's possible for riders of all abilities.
These innovations serve a larger purpose. It's not just about winning races and producing lighter, stronger, faster bikes. That's part of it, but it's also about making cycling more enjoyable and approachable. To everyone.
When we talk about "Ride Life," this is what we mean. Giant products, their people, their passion. Their commitment to enhancing your cycling life. More than 12,000 retail stores around the world.
Ride Life. Ride Giant Bikes.