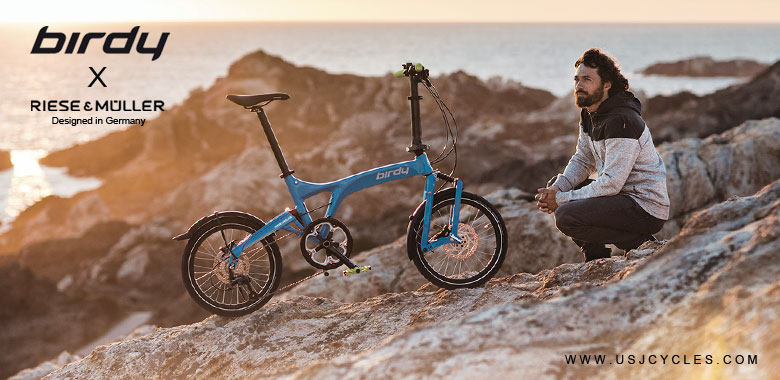 Birdy Folding Bikes Malaysia
Birdy is a lifestyle. An attitude. An ideal adventure companion for leisure & day to day working. Small enough to fit almost anywhere you go, but it certainly will fit in any car boot and any form of public transport.
When opened out, it deliver a rider experience just like any full size bikes. The full suspension surpasses even its riding safety and comfort. Regular bikes had better watch out. It is still the foldable to beat in terms of looks, comfort and performance.
Birdy designed by Riese und Müller (Germany) / Manufactured by Pacific Cycles (Taiwan Bicycle Manufacturer)