Tacx Shanti Bottle
Innovative, easy to clean membrane lid.
No fumbling with pull spouts.
Sanitary 'lock' system.
Handy dosage for the desired amount of liquid.
700ML
Out of stock
The Shanti bottle has a membrane lid that can be twisted open and close with one quick and easy move. When the bottle is 'locked', you cannot drink from it and its content cannot leak out, which is ideal when the bottle is stored in your bag. When the bottle is 'open', it is constantly ready for use; to drink from the bottle, a simple squeeze suffices. Only when you squeeze the bottle, the liquid will come out in exactly the right quantity. This means no more fumbling with pull spouts as there is with other bottles. In addition, the membrane system ensures the bottle's content doesn't leak out.
Only logged in customers who have purchased this product may leave a review.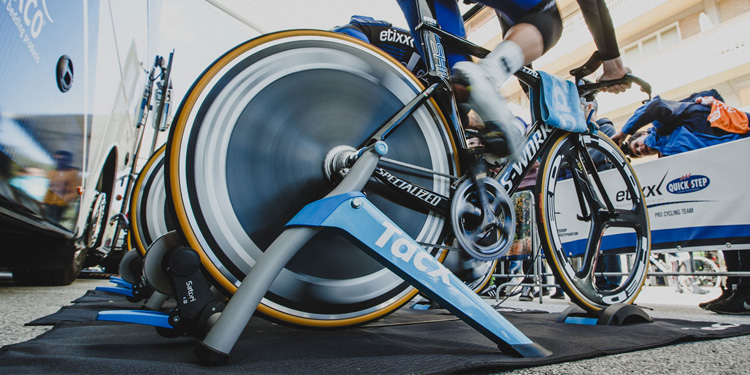 Tacx (Indoor Bike Trainers) designs and manufactures indoor bike trainers and bike accessories. Our goal is to motivate and inspire athletes to enjoy to push their limits. We do this by producing innovative, high quality products. In doing so, we combine our passion for the sport of cycling with our passion for technics. Out of this passion we started as a cycling and moped shop in Wassenaar, the Netherlands, half a century ago. In these early days, we decided to manufacture bike components in-house because this lead to better products. Our production is still located in the Netherlands. Made in Holland.
---