Tacx Spider Prof Repair Stand
Lightweight aluminium frame
Anodised tubes; detergent-resistant
Wide rubber feet; solid and stable
Retractable and foldable, size 120x15x45 cm
Weight 4.5 kg
Maximum load 20 kg
Adjustable working height
Tiltable 360°, rotatable 360°
Packaging, size 120x30x15 cm
In stock
The best choice for every job
The Spider Prof is the absolute hit among repair stands. You can easily perform the toughest tasks, such as repairs. Lighter work, such as adjusting and cleaning, is also perfectly possible with this repair stand. The height-adjustable work surface can rotate and tilt. This makes it a lot easier to tinker with the bike. Thanks to its tripod, the Spider Prof stands firmly on the ground. Suitable for almost all bicycles with a tube diameter up to 50 mm.
Types of bicycles
Suitable for all bicycles with a tube diameter up to 50 mm, including oversized
Setup
Attach bicycle frame at all possible positions using adjustable clamp
Height-adjustable work surface
Tiltable 360°, rotatable 360°
Adjustable attachment bar for handlebar
Removable tool tray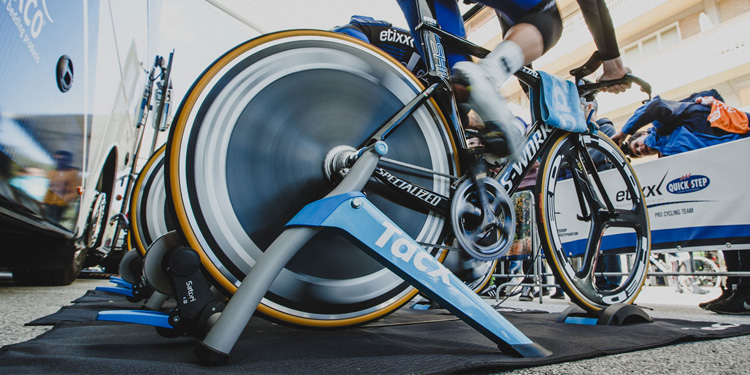 Tacx (Indoor Bike Trainers) designs and manufactures indoor bike trainers and bike accessories. Our goal is to motivate and inspire athletes to enjoy to push their limits. We do this by producing innovative, high quality products. In doing so, we combine our passion for the sport of cycling with our passion for technics. Out of this passion we started as a cycling and moped shop in Wassenaar, the Netherlands, half a century ago. In these early days, we decided to manufacture bike components in-house because this lead to better products. Our production is still located in the Netherlands. Made in Holland.
---