When it comes to timeless, adaptable trail style, nothing beats a crew neck tee. And with our Enduro drirelease® Tee, we took this well-known truth to the cycling world.
Aside from a classic, laid-back style, this shirt boasts a construction that marries the aforementioned with an undeniable level of performance. We made it from our patented drirelease® Cotton w/ FreshGuard material that naturally manages moisture and odor buildup. It also has an extremely soft hand against the skin, so you'll always be cool and comfortable, both during your ride and after.
For the creature comforts, this shirt includes a sunglasses wipe for clearing crud off of your glasses, a crew collar that blends with any outfit, and a relaxed fit that looks and feels just as at home on the bike as it does at the café.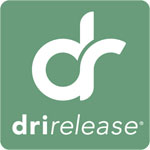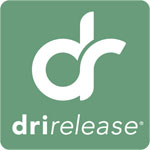 What is Drirelease?
Fabrics made with drirelease technology do not alter its fibers with chemicals of any kind, performance is permanent. It will not "wash out" over time. The brilliance of drirelease fabrics is the patented combination of hydrophobic and hydrophilic fibers that allow them to engage with moisture naturally to dramatically improve how wetness is pulled from the skin and released into the air. Roll over the text next to the detailed fiber illustration below the benefit icons to see the "engine" that powers drirelease products.