Specialized Recon Mixed Terrain
Body Geometry sole and footbed are ergonomically designed and scientifically tested to boost power, increase efficiency, and reduce chance of injury by optimizing hip, knee, and foot alignment.
SlipNot™ rubber tread for confident traction on all terrain with removable toe studs.
Engineered FACT™ carbon/composite sole for power transfer: Stiffness Index 10.0.
Adaptive Fit lace-up with non-stretch, non-water absorbent lace for superb fit.
Lacelock™ elastic keeps laces out of the chainrings.
Supple Micromatrix synthetic leather with laser perforated venting and molded toe kick protection.
Classic low profile heel for ankle comfort with 3M reflective collar for visibility.
Two-bolt SPD-style cleat pattern.
Replaceable threaded toe studs.
Standard Fit last for all day comfort.
Approximate weight: 325g (1/2 pair, size 42)
When the paved road ends, the Recon Mixed Terrain shoes begin. Designed for riders who take one look at that switch from paved to gravel and say "yes please," they're the perfect blend of durability, comfort, and adventure. And with their stiff FACT carbon soles and Body Geometry footbeds, you'll feel a tremendous connection to the bike, which translates to power as you tackle fireroad and paved climbs, alike. Should you encounter any obstacles that say hike-a-bike, the grippy SlipNot™ tread delivers superb traction for confidently scrambling over the rough stuff.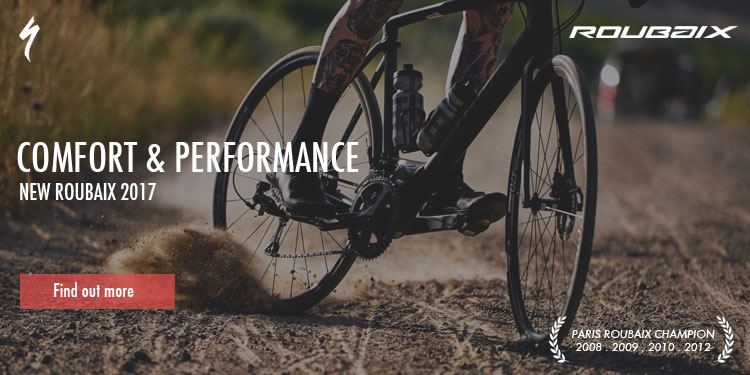 Specialized was founded in 1974 by Mike Sinyard, introduced the first major production mountain bike in the world, the Stumpjumper, in 1981.Specialized, is a major American brand of bicycles and related products.
Today, Specialized produces a full range of high-end and entry-level road bikes, mountain bikes, commuter/city bikes, children's bikes, and BMX bikes. The company also offers an extensive line of bike accessories, including helmets, water bottles, jerseys, tires, and shoes.
That is why Specialized is the choice of riders on the world professional cycling circuit.
Note: Specialized Bikes & Components are shop from store only.
---