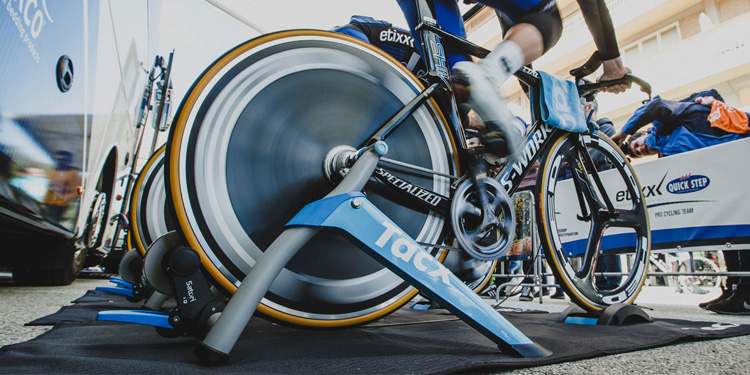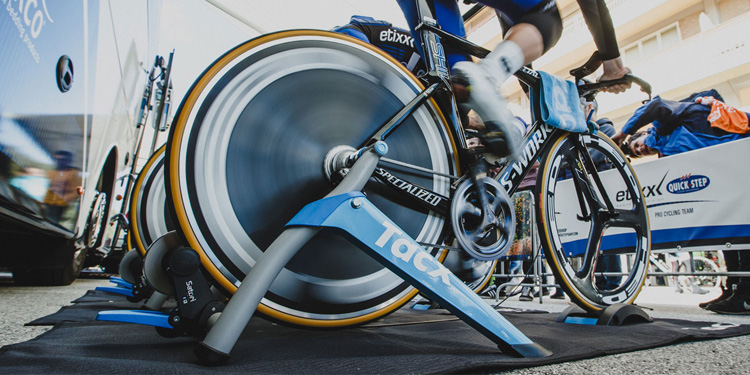 The TACX Satori Smart Trainer is the only basic trainer which provides speed, cadence and power outputs. This data can be received by several devices simultaneously, such as your smartphone and sports watch.
Manual Resistance Lever
The TACX Satori Smart Trainer is controlled by a lever on your steer, allowing you to set the resistance as required. The higher the position, the more resistance.
Power : 950W | 10 positions
Multi-functional Front Wheel Support.
The Skyliner is a front wheel support that raises the front wheel for a natural cycling position and increased stability. It also serves as a handle to carry the trainer.
Click n' Ride
The bike fixes on trainer easily by 2 simple clicks
Unique Dual Material Roller
The roll that places the resistance on your rear wheel is made from two materials: a hardened steel sleeve with a soft core of elastogel. The steel sleeve prevents wear of the trainer, while the elastogel absorbs vibrations to reduce noise.
Iconic Shape: 675 x 650 mm
Power Output:
The Tacx Satori Smart Trainer measures your speed to calculate your cadence and power, this calculation is highly accurate. The trainer transmits this data via the ANT+ FE-C protocol and Bluetooth® Smart open protocol. You connect one device via the Bluetooth signal, while you can connect as many devices as you want via ANT+. You can thus monitor and update your performance on several devices at the same time. Shop online now at USJ CYCLES!