Tacx Ironman Smart T2060
Software Tacx apps and TTS 4, Advanced & Third party apps and software
Operation Automatic
Resistance unit Motor
Realistic slope 20%1
Descent simulation  -5%
Max brake power (10 sec.) 1500 Watt
Sprint power (1 min.) 1200 Watt
Mass inertia 125 kg2
Suitable for all bikes, if necessary with axle skewers or nuts
Wheel Diameter 26″- 29″ and 700c; 29″ with trainer tyre
Out of stock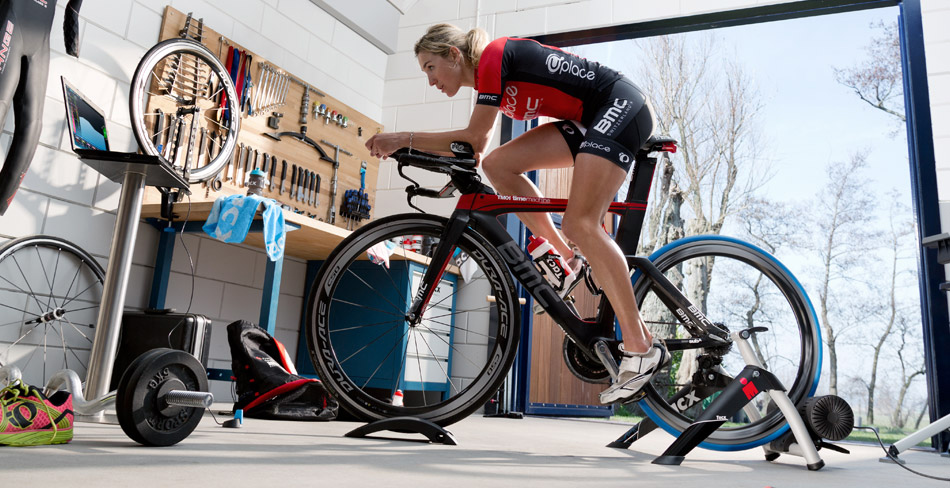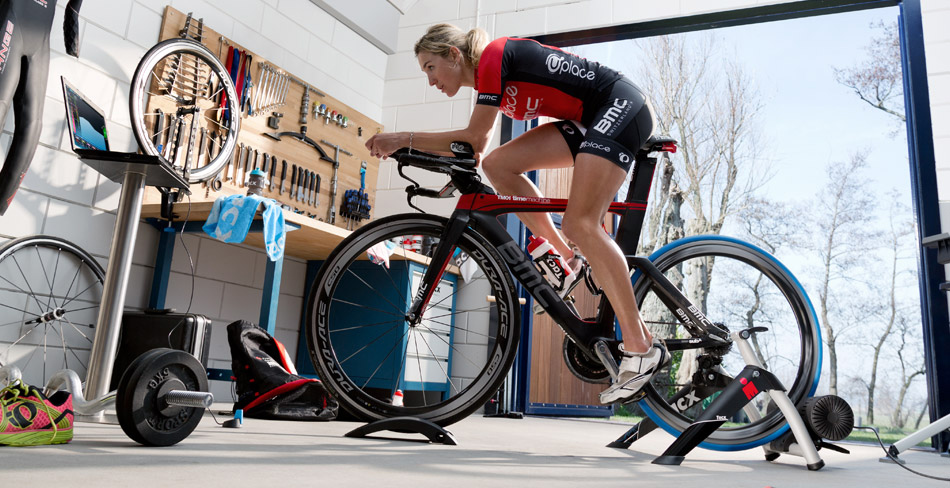 The Tacx IRONMAN® Smart Trainer is the 'Official Cycle-Mounting Trainer' of IRONMAN®. Just like the Genius Smart, the Tacx IRONMAN Smart uses the most advanced resistance unit and software which analyses performance and simulates bike courses very accurately. The wireless motor brake converts the properties of the terrain into resistance on the bike, in a highly realistic manner. The bike route is displayed on your screen.
The motor brake is able to apply a maximum power of 1500W to the back wheel. The slopes simulated are realistic up to 20% and down to -5% for descents. The Tacx IRONMAN Smart comes with the Upgrade Smart to connect to a Windows PC and use the Tacx Trainer software 4, Advanced, Skyliner front wheel support, Kona water bottle and the Tacx film of the IRONMAN World Championship bike course in Hawaii (for TTS 4, Advanced).
The Tacx IRONMAN Smart communicates via ANT+ and Bluetooth Smart for convenient training sessions using your smartphone or tablet. Performance data can be viewed on several devices simultaneously, including your smartphone, bike computer and sports watch.
When the Tacx IRONMAN Smart isn't connected to a smartphone, tablet or computer, it behaves as a fluid trainer. This means the trainer behaves progressively: when your speed increases, the resistance increases as well. So it is possible to use this trainer in a "stand-alone" status.
Software & Apps
You may connect a Tacx Smart trainer to your smartphone, tablet or computer with ANT+ or Bluetooth
®
 Smart in order to use our software and apps, or that of others. You may also use it stand-alone, without linking the trainer to a device. This means you are completely free to choose the software you want for your indoor cycling workout.
With our software and apps, you may regulate your training ride by heart rate, gradient and power, or you may pick a famous route or race. Besides that, you may compete with other riders online.
The training options vary by application. Read more about our software here:
Tacx Training app >
 for smartphones (free)
Tacx Cycling app >
 for tablets (free)
Tacx Trainer software >
 for Windows PC
All of our trainers are freely accessible since June 2015 as they are able to speak the ANT+ FE-C language. You can now adjust the resistance of our Smart trainers and check your speed, cadence and power with other software. The following software packages speak this new language too and allow you to control our trainers:
Zwift >
Trainer Road >
Kinomap >
Bkool >
For more information on the open communication protocol, click 
here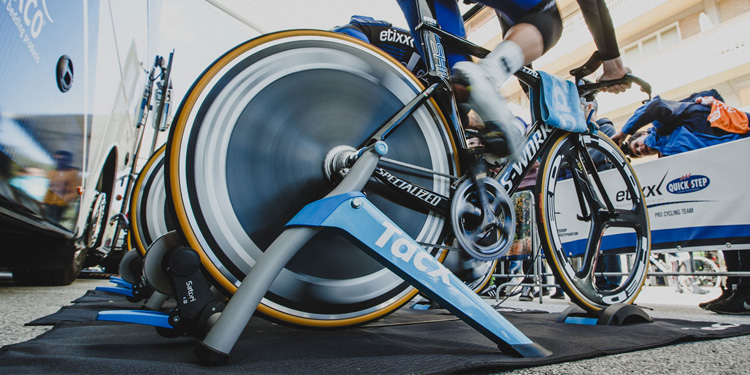 Tacx (Indoor Bike Trainers) designs and manufactures indoor bike trainers and bike accessories. Our goal is to motivate and inspire athletes to enjoy to push their limits. We do this by producing innovative, high quality products. In doing so, we combine our passion for the sport of cycling with our passion for technics. Out of this passion we started as a cycling and moped shop in Wassenaar, the Netherlands, half a century ago. In these early days, we decided to manufacture bike components in-house because this lead to better products. Our production is still located in the Netherlands. Made in Holland.
---