Tacx Blue Matic Bike Trainer
Software PC/laptop –
Operation Handlebar resistance lever
Resistance unit Magnetic
Braking positions 10
Descent simulation –
Max brake power (10 sec.) 700 Watt
Sprint power (1 min.) 600 Watt
Mass inertia 8 kg 1
Suitable for all bikes, if necessary with axle skewers or nuts
Wheel diameter 26″- 29″ and 700c; 29″ with trainer tyre
Out of stock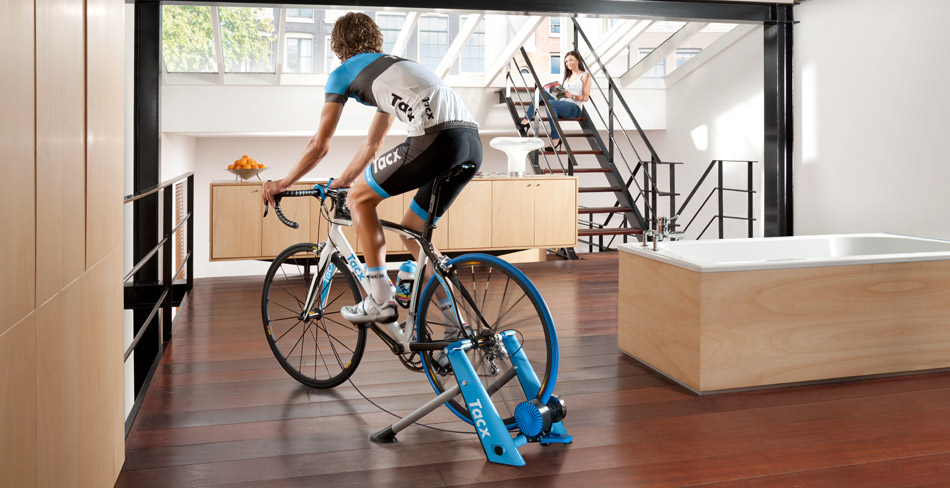 The Tacx Blue Matic is the intermediate model of the Blue cycle-trainers. Its maximum resistance is 700 Watt. The Blue Matic has a magnetic brake with permanent-magnets. You set the resistance selecting one of the ten different positions via the handlebar resistance lever. During your training session the resistance increases as you cycle faster or switch to a heavier setting. The robust frame stands firmly on the ground and it is very user friendly because the trainer can be assembled in no time at all.
The magnetic brake has a simpler braking system and is therefore ideal for straightforward training sessions such as warming up before a race and endurance training. The road is simulated using different positions that you adjust yourself.

The Blue Matic's magnetic brake consists of two discs with 8 permanent-magnets each. With the 10 position handlebar resistance lever you can change the position of the magnets in the brake unit in relation to each other. While training the resistance increases when you cycle faster and/or in a heavier mode. The maximum resistance is 700 Watt.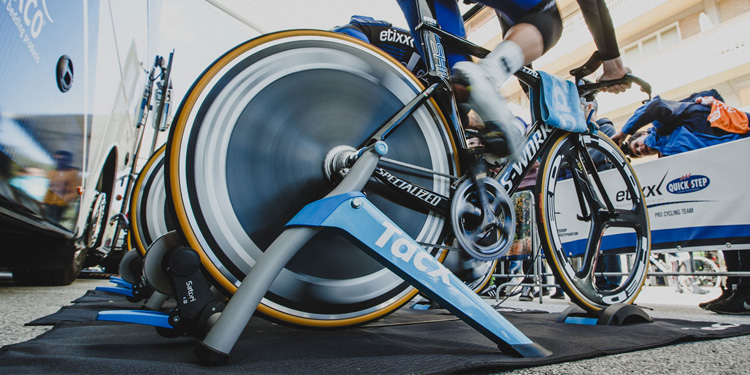 Tacx (Indoor Bike Trainers) designs and manufactures indoor bike trainers and bike accessories. Our goal is to motivate and inspire athletes to enjoy to push their limits. We do this by producing innovative, high quality products. In doing so, we combine our passion for the sport of cycling with our passion for technics. Out of this passion we started as a cycling and moped shop in Wassenaar, the Netherlands, half a century ago. In these early days, we decided to manufacture bike components in-house because this lead to better products. Our production is still located in the Netherlands. Made in Holland.
---