Elite – Rampa Smart Trainer
Interactive wireless smart hometrainer with automatic resistance adjustment
High power output: 800 watts at 35 km/h.
Electronically managed magnetic resistance, based on the type of training or course selected.
Max slope: 10%.
Wheel size: 24 – 29″ MTB / Road
Tires: Road tire
Made in Italy
FREE 12 months My Elite Training

In stock
Tech Information
Compatible with third party apps and software, and computers, smartphones, tablets and cycle computers that feature Ant™+ (Fe-C) and Bluetooth Smart protocols.
Compatible with Real Software Elite.
Resistance managed via the standard ANT+ FE-C (Fitness Equipment Control) profile and Power,
Speed & Cadence data sent via the standard ANT+ Power and Speed&Cadence profiles.
Power and Speed&Cadence data sent via the standard Power and Speed&Cadence Bluetooth service. Resistance managed via the proprietary Bluetooth service.
The reinforced frame (50mm tubes) and wide footprint ensure safety and stability.
Ø 40mm Elastogel roller.
Automatic Tension Plate: a system that maintains the the correct pressure between the unit roller and tire throughout training sessions.
Fast Fixing: a quick, easy and safe way to secure the bicycle to the trainer.
Compatible with: Road bikes with 24"-29" wheels, Mountain bikes with 24"-29" wheels.
The cod.1020008 adapter must be used with thru-axle bikes.
Please verify compatibility with the manufacturer/provider of the app/software.


My E-Training App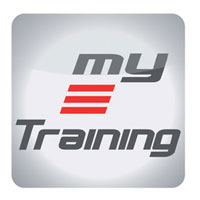 My RealVideo: train with Elite RealVideos and download hundreds of free user-created My RealVideos
Base Training: constant power training sessions**, levels, pre-set programs.
Training test: an evaluation test that helps you create month-long personalized indoor training programs.
Maps races: create races the world over with Google Maps.
Multiple users: the app allows for multiple users on the same device.
Easier training program creation: all-new graphics editor simplifies program creation.
Video Playlist: create a playlist from training videos on your device.
Share results: to track of your performance over time, training data can be saved, exported (CSV – comma separated values, Strava Tcx format) or shared on social media.
NOTE: It compatible with 3rd party training application. e.g Zwift Training App
Click here for product installation sheet
Only logged in customers who have purchased this product may leave a review.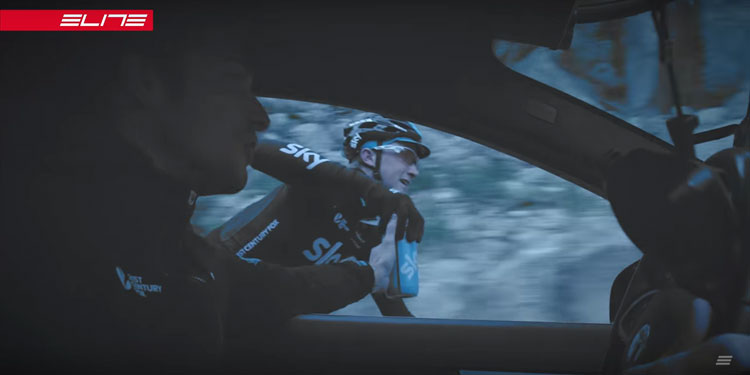 Elite, a firm of cycling enthusiasts, has been offering the cycling world unique and cutting-edge products for over 30 years. Many legendary cyclists have ridden to victory with Elite equipment. Riding alongside both professional and amateur cyclists and listening to their needs and critiques has led to both the refinements and new concepts that have moved cycling products forward and improved rider performance. New products are created by an internal team of engineers and researchers and are tested by the champions of the World Tour.
Elite sponsors most of the professional teams that face the challenges of the Tour de France, Giro d'Italia, World Championships, Paris-Roubaix and the other grueling Northern Classics and major events.Attention to detail and the many years of experience gained from Elite's legendary products have driven the innovative solutions that have set new standards in the market.
From bottles and bottle cages, in-door trainers and rollers with new levels of realism, to the active ozone-based Ozone-Elite performance creams, Elite continues to offer discriminating cyclists new products that enhance the cycling experience.
Elite is all this and more and is proud of its place in the history of cycling.
Find out more about Elite Cycling
---