Tech Information
Compatible with third party apps and software, and computers, smartphones, tablets and cycle computers that feature Ant™+ (Fe-C) and Bluetooth Smart protocols.
Compatible with Real Software Elite.
Resistance managed via the standard ANT+ FE-C (Fitness Equipment Control) profile and Power,
Speed & Cadence data sent via the standard ANT+ Power and Speed&Cadence profiles.
Power and Speed&Cadence data sent via the standard Power and Speed&Cadence Bluetooth service. Resistance managed via the proprietary Bluetooth service.
The reinforced frame (50mm tubes) and wide footprint ensure safety and stability.
Ø 40mm Elastogel roller.
Automatic Tension Plate: a system that maintains the the correct pressure between the unit roller and tire throughout training sessions.
Fast Fixing: a quick, easy and safe way to secure the bicycle to the trainer.
Compatible with: Road bikes with 24"-29" wheels, Mountain bikes with 24"-29" wheels.
The cod.1020008 adapter must be used with thru-axle bikes.
Please verify compatibility with the manufacturer/provider of the app/software.


My E-Training App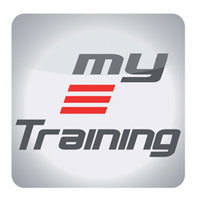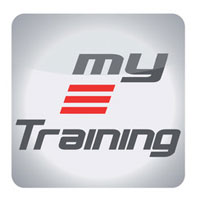 My RealVideo: train with Elite RealVideos and download hundreds of free user-created My RealVideos
Base Training: constant power training sessions**, levels, pre-set programs.
Training test: an evaluation test that helps you create month-long personalized indoor training programs.
Maps races: create races the world over with Google Maps.
Multiple users: the app allows for multiple users on the same device.
Easier training program creation: all-new graphics editor simplifies program creation.
Video Playlist: create a playlist from training videos on your device.
Share results: to track of your performance over time, training data can be saved, exported (CSV – comma separated values, Strava Tcx format) or shared on social media.
NOTE: It compatible with 3rd party training application. e.g Zwift Training App
Click here for product installation sheet