Features:
Power measurement: The hometrainer has been designed to guarantee very accurate power measurement. The Elite-designed ergometer represents the heart of the product and precisely measures the torque applied to KURA's transmission shaft and calculates the right power level. That's how watts are calcualted and can be accurate with a ±1% tolerance, just like the most precise and professionally used scientific measurement devices.
Direct transmission of power from the athlete. The hometrainer is directly connected to the bike's chain. The effort on pedals always transfers evenly to the resistance unit, thus guaranteeing an optimal indoor training session. This is also how there's no skipping under any circumstance, as for instance sprinting simulations or standing starts.
Pedalling resistance is self-adjusting and progressive and is generated by a fluid technology braking unit, where silicone oil always offers stable and round resistance.
Fluid resistance increases automatically along with speed: you can use the longer gears for power-based sessions and shorter ones for agility based sessions.
High power output: These can be obtained because of an improved internal flywheel, the type and quantity of oil and the improved effort transmission, ideal for power, cadence and sprint-based training sessions.
Quick and easy to use: just substitute the rear wheel of your bike with KURA to easily start training using your gear shifter as you'd do on the road.
Stability and repeatability of use: the die-cast aluminium structure with finned surface and the integrated cooling fan maintain product temperature within the limits that allow for stable power output even during particularly intense training sessions.
Great compatibility with bikes*: ideal for road, mountain and city bikes, including carbon ones, with 130-135 x 5 mm hubs with quick clamping system and 142×12 with thru-axle.
Very stable frame, foldable when not in use.
Freehub compatible with standard Shimano-Sram 9/10/11 speed sprocket cassettes. A freehub compatible with standard Campagnolo 9/10/11 speed sprocket cassettes is also available.
Improvement of the athlete's stance: The adjustable, anti-scratch plastic feet perfectly align the bike and guarantee the same saddle position both indoor and outdoors.
​Very practical: The frame can be folded up without using additional tools, to reduce clutter when not in use – it also includes an ergonomic handle to make transport much easier.*Ensure your bike is compatible with the Drivo interactive trainer before purchase.


My E-Training App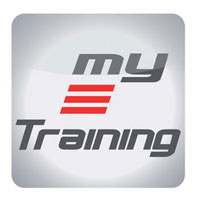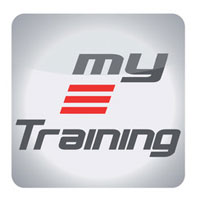 My RealVideo: train with Elite RealVideos and download hundreds of free user-created My RealVideos
Base Training: constant power training sessions**, levels, pre-set programs.
Training test: an evaluation test that helps you create month-long personalized indoor training programs.
Maps races: create races the world over with Google Maps.
Multiple users: the app allows for multiple users on the same device.
Easier training program creation: all-new graphics editor simplifies program creation.
Video Playlist: create a playlist from training videos on your device.
Share results: to track of your performance over time, training data can be saved, exported (CSV – comma separated values, Strava Tcx format) or shared on social media.
NOTE: It compatible with 3rd party training application. e.g Zwift Training App
Click here for product installation sheet