More accurate
Direto X was created to integrate our range of interactive bicycle home trainers with an even more accurate model for a product that was already among the high range of powerful and stable hometrainers to begin with. The OTS (Optical Torque Sensor) gives the Direto X its high data accuracy while training – the innovative integrated power meter detects power output with a ± 1,5% increased accuracy compared to the Direto.
More Powerful
The more a hometrainer is powerful, the higher the slope it is able to simulate. This is why the Direto X, more powerful than the Direto, simulates very significant slope gradient values, up to 18%. It's ideal to meet the demands of the most exacting cyclists.
Quieter
The Direto may be known for being one of the quietest bicycle hometrainers in its category, however we wanted to outdo ourselves with the Direto X. We added some key components in its internal mechanics to offer you the absolute quietest indoor training experience you might have. Reaching unprecedented quietness levels, this hometrainer is perfect for those early morning training sessions and high resistance pedaling, with no need to worry about the neighbours
Stable
Stability is one of the strong suits of this hometrainer. The large, stable and solid adjustable legs of the hometrainer ensure an extensive supporting base, no matter the surface you lean them on. This great bicycle stability on the hometrainer will allow you to express all your power while training and be free to move on the saddle in total safety. No noise, no vibrations, just you and your pedaling.
Pedaling analysis option (available as an in-app purchase) measures power during the whole pedaling movement and sets 12 points that determine how much effort you put in your legs, so you can optimize your training session. The My E-Training software and app with pedaling analysis option (available as an in-app purchase) displays DIRETO's measured power data on two different types of charts.
DIRETO is part of the new generation of totally interactive ANT+ FE-C & Bluetooth compliant home trainers that interact with a multitude of apps, software, computers and devices (smartphones and tablets) with iOS, Android, OSX and Windows.
Direct drive for easy set-up and zero tyre wear or slippage.
It's ideal for any type of training, specifically for those training sessions directed towards working on: cadence, power and sprints that require absolute accuracy.
It's practical and easy to use: very stable, easy to transport, folds quickly for storage even with limited space available.
It's compatible with both road and MTB frames*, including 142 x 12 with thru axles.
It's compatible with Shimano 9/10/11 speed, SRAM & Campagnolo 9/10/11 speed.
*Ensure your bike is compatible with the Drivo interactive trainer before purchase.


My E-Training App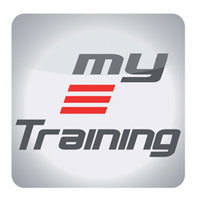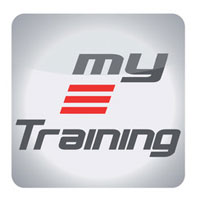 My RealVideo: train with Elite RealVideos and download hundreds of free user-created My RealVideos
Base Training: constant power training sessions**, levels, pre-set programs.
Training test: an evaluation test that helps you create month-long personalized indoor training programs.
Maps races: create races the world over with Google Maps.
Multiple users: the app allows for multiple users on the same device.
Easier training program creation: all-new graphics editor simplifies program creation.
Video Playlist: create a playlist from training videos on your device.
Share results: to track of your performance over time, training data can be saved, exported (CSV – comma separated values, Strava Tcx format) or shared on social media.
NOTE: It compatible with 3rd party training application. e.g Zwift Training App
Click here for product installation sheet