Muc-Off Valet Case
FEATURES
Nano Tech Bike Cleaner  – For bike washing
Bio Degreaser – For de-greasing dirty oil / grease on gear components
Bike Protect – For post-wash protection against rust & corrosion.
Silicon Shine – The ultimate silicon spray for the ultimate shine!
Bio Wet Lube – Ultra durable, long distance lubrication & protection.
Bio Dry Lube – Dry weather chain oil
Claw Brush – High quality construction with three brush heads.
Soft Washing Brush – To clean your bike frame and components while caring for delicate finishes.
Wheel & Component Brush – Our Wheel & Component Brush
Two Prong Brush – For hard-to-shift dirt on spokes, discs, shocks, cranks, linkages and pedals.
Detailing Brush – For reaching hard-to-shift dirt on hubs and other tight areas such as suspension mounts or fork crowns.
Expanding Microcell Sponge – Maximum comfort and surface area cleaning.
Premium Microfibre Cloth – With amazing 'split-fibre' technology for the perfect clean and polish!
NOTE: This item ship within Pen.Malaysia only
In stock
If you're serious about looking after your bike (and if you're reading this, we know you are) you needn't look any further than the Bicycle Ultimate Valet Kit. Cleaning with this package on hand will give you the same feeling as when you zip past all those cars stuck in traffic on your ride home, or when you step into a hot shower after a brutal, mud-soaked ride down at your local trail. It'll feel good.
We've packed 13 of the most popular Muc-Off products for keeping your ride looking fresh and running smooth into this robust valet bag. Specialised compartments keep everything in one place. A built-in grit tray prevents you contaminating your brushes and sponges with the floor. This is truly cleaning taken to the next level
Only logged in customers who have purchased this product may leave a review.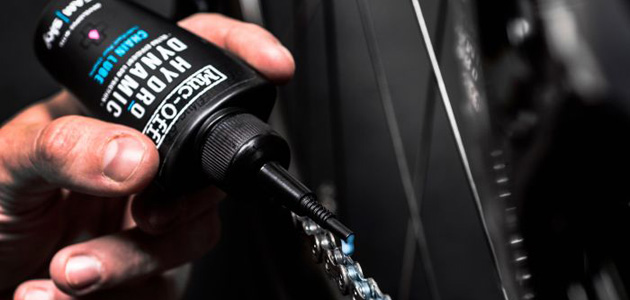 At Muc-Off (Malaysia) is big into being active. Whether it's on a mountain, trail or at the skate park, the brand just love to be outside and going big. Muc-Off is now the go-to brand for top riders and racers from the likes of Team Sky to Atherton Racing. And, in case you haven't noticed, we do a bit more than our original pink cleaner these days. They have our very own Chain Lube Optimisation Dynamometer and Athlete Performance range including a unique Amino Patch Technology. Shop now at Muc-Off authorised dealer in Malaysia – USJ CYCLES for great deals on bike maintenance care kit.
---