Muc-Off Fabric Protect
Colourless when dry, naturally air curing
100% Hydrophobic water repellency with oil and stain protection
Safe on breathable fabrics – No effect to flexibility or breathability
In stock
Have your outdoor garments lost their mojo? Fear not! Our Nano Fabric Protect will quickly and safely restore any fabrics water repellency whilst leaving them shielded from everyday stains! Just like magic!
Once sprayed onto the surface of the garment you want to protect, Fabric Protect guards against fluids like Water, Tomato Ketchup, Honey, Ice cream syrup, egg, oil and grime!
It's all down to Fabric Protect's invisible Hydrophobic coating, that's safe to use on all fabrics! Including leather, suede, cotton, polyester and breathable fabrics!
Only logged in customers who have purchased this product may leave a review.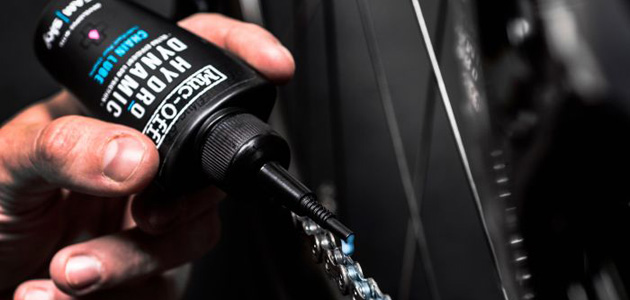 At Muc-Off (Malaysia) is big into being active. Whether it's on a mountain, trail or at the skate park, the brand just love to be outside and going big. Muc-Off is now the go-to brand for top riders and racers from the likes of Team Sky to Atherton Racing. And, in case you haven't noticed, we do a bit more than our original pink cleaner these days. They have our very own Chain Lube Optimisation Dynamometer and Athlete Performance range including a unique Amino Patch Technology. Shop now at Muc-Off authorised dealer in Malaysia – USJ CYCLES for great deals on bike maintenance care kit.
---