Muc-Off Disc Brake Cleaner
Improves braking performance
Treats pads and rotors to reduce brake squeal
Prolongs disc pad and rotor life
Rapidly removes oil, grease, brake fluid and grime
Rehydrating formula to preserve braking components
In stock
Disc Brake Cleaner can improve braking performance by rapidly removing brake dust and oil, as well as dirt and grime from all braking parts. Its unique formula has added conditioners that rehydrate your disc brake pads to dramatically reduce brake squeal, prolong the disc pad life and restore braking performance.
Muc-Off Disc Brake Cleaner air-dries rapidly without leaving any residue, and it's perfectly safe on rubber, plastic, anodized metals, carbon fibre and painted surfaces.
Only logged in customers who have purchased this product may leave a review.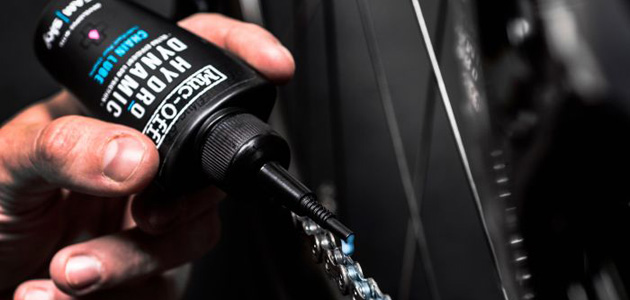 At Muc-Off (Malaysia) is big into being active. Whether it's on a mountain, trail or at the skate park, the brand just love to be outside and going big. Muc-Off is now the go-to brand for top riders and racers from the likes of Team Sky to Atherton Racing. And, in case you haven't noticed, we do a bit more than our original pink cleaner these days. They have our very own Chain Lube Optimisation Dynamometer and Athlete Performance range including a unique Amino Patch Technology. Shop now at Muc-Off authorised dealer in Malaysia – USJ CYCLES for great deals on bike maintenance care kit.
---