Muc-Off Bio Drivechain Cleaner
Fast and effective grease cutting formula
Removes all chain oil and wax residue
Safely Eliminates drive chain contaminants
Biodegradable
Ideal for use with chain cleaning devices
Trigger spray included for easy application
Deep cleans all drive chain areas in seconds
NOTE: This item ship within Pen.Malaysia only
Out of stock
Muc-Off Bio Drivetrain Cleaner is the complete drivetrain cleaning solution that can either be poured into a chain cleaning device or sprayed directly to your chain rings, rear cassettes and derailleurs to clean your entire drivetrain within seconds. It's also fully biodegradable and safe for metal, plastic, rubber and seals.
Only logged in customers who have purchased this product may leave a review.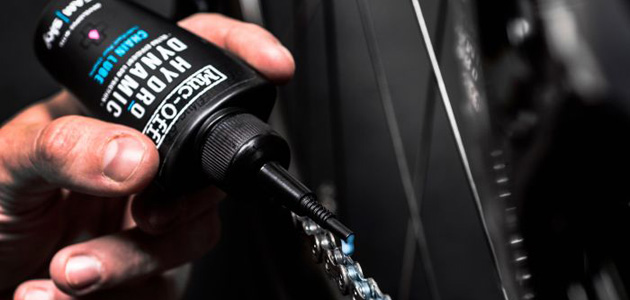 At Muc-Off (Malaysia) is big into being active. Whether it's on a mountain, trail or at the skate park, the brand just love to be outside and going big. Muc-Off is now the go-to brand for top riders and racers from the likes of Team Sky to Atherton Racing. And, in case you haven't noticed, we do a bit more than our original pink cleaner these days. They have our very own Chain Lube Optimisation Dynamometer and Athlete Performance range including a unique Amino Patch Technology. Shop now at Muc-Off authorised dealer in Malaysia – USJ CYCLES for great deals on bike maintenance care kit.
---