Muc-Off Bike Mat
BENEFITS
Ideal for travel
700mm x 2090mm
Excellent for use with turbo trainer
Waterproof
High-grade plastic
Foldable design
Provides cover against spillage
Floor protection during indoor maintenance
In stock
DESCRIPTION
Tired of post tune-up tidying? We are too, but thankfully the guys at the Muc-Off R&D Centre have decided to share their ingenious Foldable Bike Mat with the world! Made from high-grade, waterproof plastic this mat is an absolute lifesaver. It's the perfect size for protecting your flooring from general bike mess during indoor cleaning, lubing, tuning and training. If you're degreasing your bike chain or applying some lube, the Muc-Off Foldable Bike Mat is your cover against unwanted spillage.
You can even put this multi-use mat underneath your bike when you're on the trainer to keep the carpet safe from sweat while you're getting ready for your next big race! The Muc-Off Foldable Bike Mat isn't just good for home use. Its highly portable, easy to fold design makes it the perfect accessory when you're travelling to those not-so-local rides. Once you've used our Foldable Bike Mat, you won't know how you ever lived without it!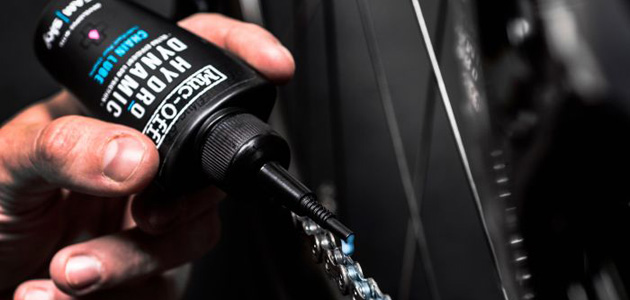 At Muc-Off (Malaysia) is big into being active. Whether it's on a mountain, trail or at the skate park, the brand just love to be outside and going big. Muc-Off is now the go-to brand for top riders and racers from the likes of Team Sky to Atherton Racing. And, in case you haven't noticed, we do a bit more than our original pink cleaner these days. They have our very own Chain Lube Optimisation Dynamometer and Athlete Performance range including a unique Amino Patch Technology. Shop now at Muc-Off authorised dealer in Malaysia – USJ CYCLES for great deals on bike maintenance care kit.
---