Muc-Off 8 in 1 Bicycle Cleaning Kit
Contains Nano Tech Bike Cleaner for quick and easy cleaning.
Contains a selection of Muc-Off brushes for deep cleaning.
Contains Bike Spray for post-wash protection against rust & corrosion.
Sold with Storage Tub for your convenience.
In stock
The Muc-Off 8 in 1 Bicycle Cleaning Kit is perfect for any lover of bikes. Complete with our Nano Tech Bike Cleaner, Expanding Microcell Sponge, Soft Washing Brush, Detailing Brush, Claw Brush, Two Prong Brush, Bike Spray and Storage Tub this kit has pretty much everything you need to keep your bike looking nice and tidy. It makes a great Christmas or Birthday gift for your bicycle obsessed friends and family.
This kit isn't style specific either. No matter if your into Road, MTB, Cyclocross or just getting from A to B, our 8 in 1 kit solves even the most annoying bike cleaning problems!
Only logged in customers who have purchased this product may leave a review.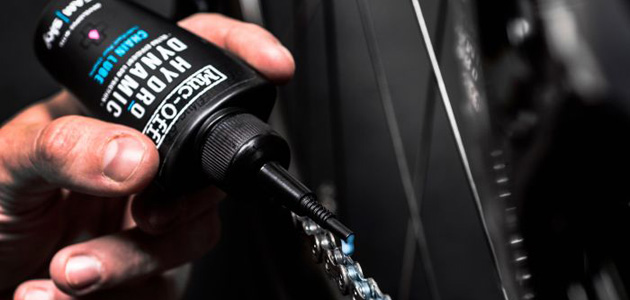 At Muc-Off (Malaysia) is big into being active. Whether it's on a mountain, trail or at the skate park, the brand just love to be outside and going big. Muc-Off is now the go-to brand for top riders and racers from the likes of Team Sky to Atherton Racing. And, in case you haven't noticed, we do a bit more than our original pink cleaner these days. They have our very own Chain Lube Optimisation Dynamometer and Athlete Performance range including a unique Amino Patch Technology. Shop now at Muc-Off authorised dealer in Malaysia – USJ CYCLES for great deals on bike maintenance care kit.
---