Bobike Mini Exclusive
Double-walled seat for extra safety
Unique seatbelt system keeps your child in an upright position
Adjustable footrests, no tools needed
Best tested by the Dutch Consumer Organization
Awarded Best Buy by the Dutch Consumer Organization
The little handlebar lets kids actively participate\
Soft, water-repellant cushion
Age: 9 months – 3 years old | 15 kg
Made in Europe
In stock
The Bobike Exclusive Mini is a bicycle safety child seat that can be mounted on the front of your bike and is suitable for children from approximately 9 months till 3 years of age or a body weight of 15 kg. Mounting material for a smaller and a wider steering tube is included. We have a separate mounting adapter available for mounting the seat on a bicycle with ahead set.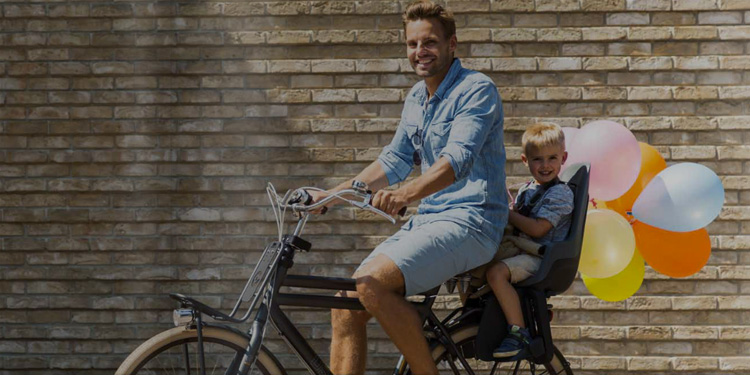 The clever Dutch design, comfort and ease of use. NO.1 priority of bobike child seat is to keep your baby/child safe. Bobike uses a unique double-walled design for all of safety seats to ensure optimum protection. Exploring the world on your bicycle, going on adventures together. All this with your baby safe in between your arms in a Bobike safety seat.
Bobike. Simply Safe.
---