Bobike Classic Junior
Soft, water-repellent cushioning
Can also be used as a carrier
Convenient bag bracket included
Adjustable lap belt
Adjustable foot rests
Age: 5-10 years old | 35 kg
Out of stock
The Bobike Classic Junior is a seat that provides support when sitting on the back of a bicycle unaided. The Bobike Junior can carry a weight up to 35 kilograms. The seat is equipped with a lap belt so that your child can not stand on the back of the bike. And when the seat is closed the seat is a multi-functional carrier with a convenient bag bracket.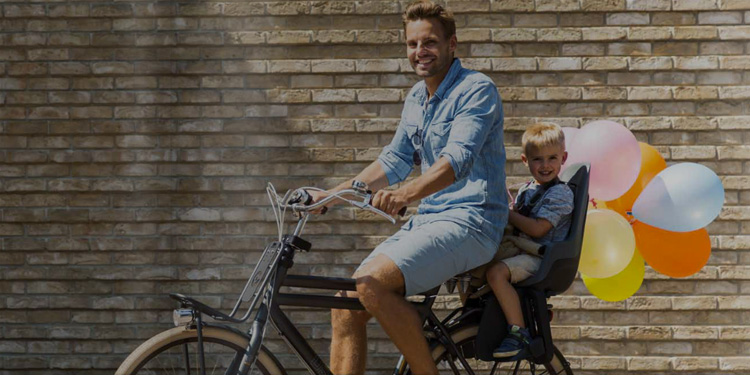 The clever Dutch design, comfort and ease of use. NO.1 priority of bobike child seat is to keep your baby/child safe. Bobike uses a unique double-walled design for all of safety seats to ensure optimum protection. Exploring the world on your bicycle, going on adventures together. All this with your baby safe in between your arms in a Bobike safety seat.
Bobike. Simply Safe.
---