Thule Roof Rack Complete (Normal Roof)
Package Includes:
2 x Thule Wingbar *
1 Set x Thule Footpack 754 (normal roof)
1 Set  x Thule Kit *
1 x Thule Proride Carrier 598 (NEW)
Note: Suitable for most of the car (e.g. Proton, Perodua, Toyota, Honda, Nissan, etc.)

*Thule Wingbar length & Kit are based on the exact car model (Note: Upon payment, you'll be contacted by our staff to confirm your exact car model – i.e. 2009 Toyota Camry)
In stock
Thule Wingbar
Using airplane technology to minimize sound and fuel consumption. Smoothly arched for a slim fit. Excellent aerodynamic properties, drag force is reduced with 55% vs. predecessors Thule AeroBar. WindDiffuser™ diverts the air currents. Trail Edge™ for reduced air resistance.
Equipped with T-tracks – an ingenious feature with great benefits. Load accessories are easily slided in place into the track. The full length of the load bar can be used, making more space for attaching several accessories. City Crash approved for 100 kg according to ISO Norm.
Thule Proride Carrier 591
Upright bike carrier for the quickest, most convenient mounting – for bikes up to 20 kg.
Thule Car Kit #
We will get the right Kit # for your car. (Put note during cart checkout)
Thule Footpack 754
It design for normal roof car as shown image below.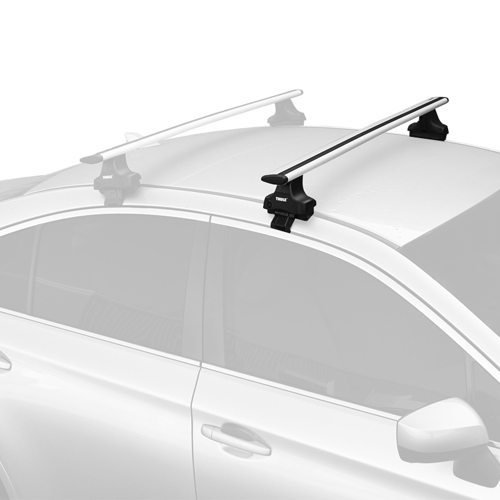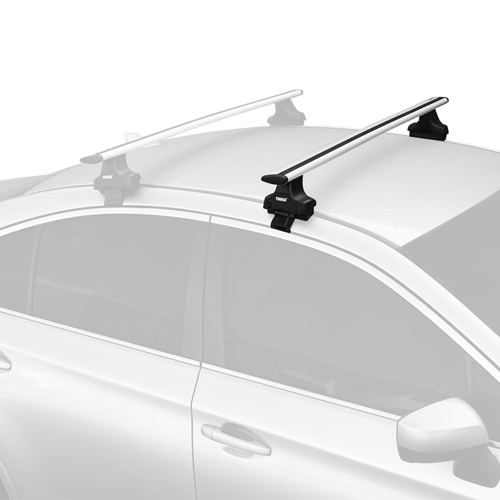 Thule (Malaysia) is the most well-known of the brands that make up the group. Thule products include everything from car roof boxes, bike racks, roof racks, snow chains, boat and horse trailers, to laptop and camera bags and backpacks. The other brands that form the brand portfolio are the US-founded cover and bag company Case Logic, trailer manufacturers Fogelsta (Sweden) and Brenderup (Denmark), US-based UWS that manufactures toolboxes for pickup trucks, and König (Italy) with a manufacture of snow chains for commercial vehicles. Since June 2011, the Canadian brand Chariot (multifunctional baby carriers) is also part of the group.
It was founded in 1942 by the Thulin family in Hillerstorp, southern Sweden. The company grew steadily, especially in the 1960s when Thule specialized in roof racks and other automobile accessories facilitating for the car owner to bring their outdoor equipment and luggage with them.
---