Bianchi Sempre Pro B4P Carbon Road-Frame
Frame: Carbon fiber (internal cable routing)
Fork: Bianchi B4B Carbon fiber
Head Tube Diameter: 1-1/2 – 1-1/8in tapered
Headset Included: FSA Orbit
Bottom Bracket :Pressfit 30
Front Derailleur Mount: 34.9mm Clamp-on
Seatpost Diameter: 31.6 mm
Seat Collar: Bianchi
Recommended Use: Road endurance
Warranty: 5 years limited
Weight: 1.510g
Size (SeatTube): 52cm. Top Tube (55cm)
Year: 2015
Weight: 1.09 kg
100% Original Bianchi with serial no.
Out of stock
The Sempre Pro frame is processed from UTS50 carbon fibers with the monocoque method. With Bianchi's special carbon nano-technology its possible to place nano particles in the matrix in order to improve the cohesion between the fibers. Air pockets and micro-cracking is avoided specifically, maximizing the life expectancy and the fracture resistance of the frame.
With large tube diameters an excellent stiffness is achieved, which is also continued at the head tube. This now has a conical "Tapered" cross section with 1-1/8″ to 1-1/2″ diameter, resulting in a stiff and stable front. The comfortable tapered full carbon fork fits neatly into the frame. The widespread PF30 bottom bracket Standard and the voluminous chain stay provide a huge stiffness so actually every used watt is converted in propulsion.
The excellent vertical resilience of the rear end is achieved with the UTSS (Ultra Thin Seat Stay) seatstays and helps the rider reduce fatigue.
Thanks to the internal cable routing all cables will be fully implemented in the frame with positive effects on the appearance and low maintenance. The derailleur hanger is replaceable and the dropouts are made of aluminum to ensure maximum durability. The frame is prepared for electronic and mechanical use.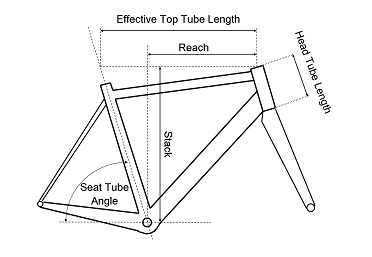 Please note that this information is provided only as a guide; for the best sizing information we always recommend visiting our store.
---