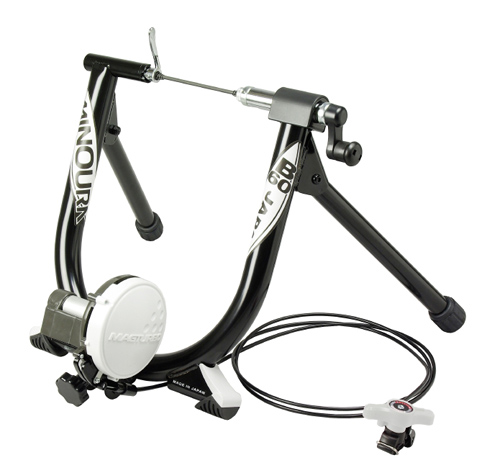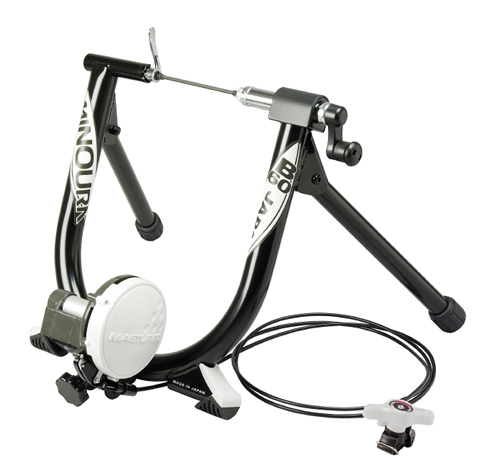 The Minoura B-series models (B-60R) offers a good quality trainer without any frills. They have a sturdy stable frame, decent resistance levels, reasonably quiet and great value for money. The high-end indoor bike trainer.
Power Unit: Magturbo – World First Magnetic Resistance
Remote Adjust: Yes
Capacity Tire size: 24″-700/29″
Resistance Adjustable: Yes. 7 Levels (B60R series)
Support rider weight: 120kg
Mag Riser: Exclude
Weight: 5.9kg
Size: 610mm x 420mm x 400mm (WxDxH)
This model no longer available.

Description & image source: Minoura Official Page