CatEye Headlight– HL EL010 Uno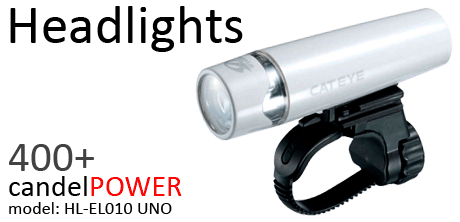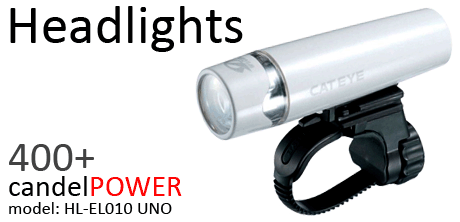 Never get caught without a light! The Uno represents the perfect light for every day around-town commuting or for an emergency light for when you stay late at the café.
This light has evolved from a unit with multiple batteries and LEDs to a significantly smaller, highly efficient light. Uno. One battery. One LED. One bright light!
Features
400+ candlepower
OptiCube™ lens technology
Flashing and constant modes
60 hours run time in flashing mode
15 hours run time in constant mode
Runs on 1 AA battery (included)
FlexTight™ Mounting bracket
Water resistant
RM 109 (incl.GST)