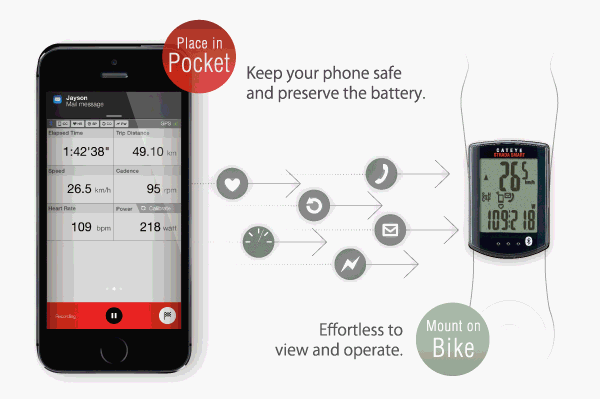 The Strada Smart connects with your smartphone through the CatEye Cycling App. The Strada Smart is mounted on your handlebar or stem, while the smartphone is stashed out of harm's way in a pocket or saddle bag.
Mirror Mode (Strada Smart + Smart Phone)
Data from smartphone is sent to the Strada Smart where you can view it.
GPS signal to the smartphone measures Speed and Altitude.
Optional Bluetooth® SMART sensors record Speed, Cadence, Heart Rate and Power.
Displays Call/Email alert on the cycle computer.
Sensor Direct (Strada Smart)
When smartphone use is not an option, such as in a race, the Strada Smart syncs with Speed, Cadence, Heart Rate and Power Bluetooth® SMART sensors.
Post-ride data is sent to your smartphone.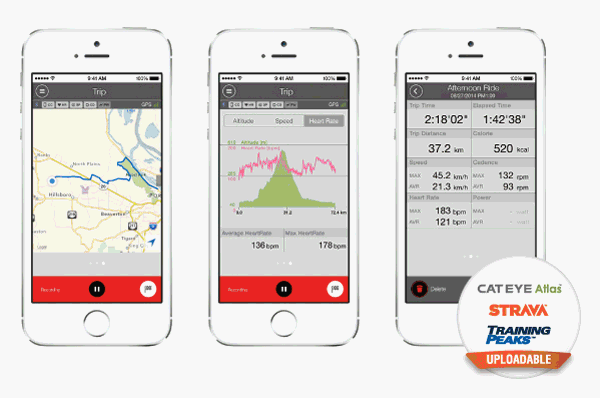 Post ride, the data is easily uploaded from the App to CatEyeAtlas™, Strava™ and TrainingPeaks™.
Shop Online