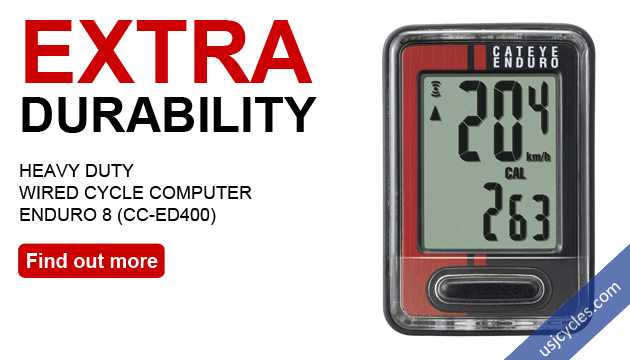 The latest Cateye Enduro series cycle computer – Cateye Enduro 8 (cc-ed400). It is known as most heavy duty wired cycle computer. Cateye Enduro 8 features with large screen display, extra durability heavy duty wiring kits.
Features / Functions:
Elapsed Time
ODO Meter
Time
Distance
Current Speed
Max Speed
AV Speed
Calories Consumption
Carbon Offset
Product specifications:
55.5 x 37.5 x 18.5mm
28g
Compatibility wheel size: 16″ – 29″
Usual: RM 139 | Offer: Rm 119 (incl. GST)
images are just for illustration purposes.
Source: www.cateye.com