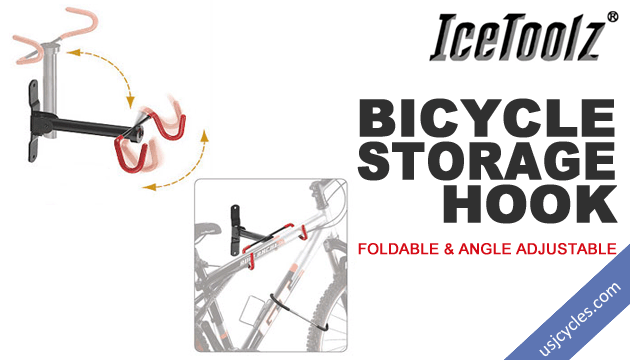 Product descriptions:
A simple bicycle hook is able to hang up your bicycle so it makes your living area more neatly. Get a Icetoolz storage hook as its simple to  assemble and able to tilt the angle and fold it when you out for cycling.
NOTE: Special bike frame design e.g. CITY BIKE, Downhill bike may not able to hook up the bike perfectly. 
Offer: RM 119 (incl. GST)