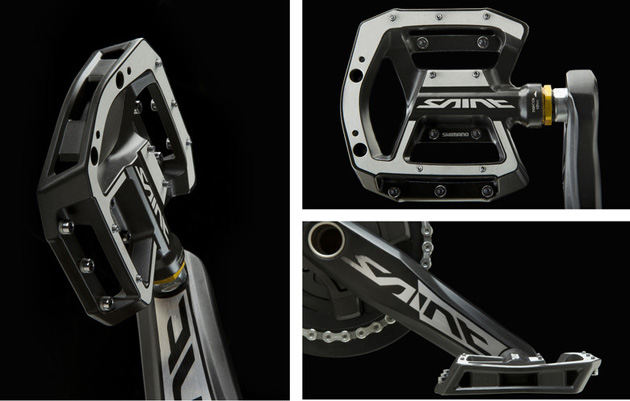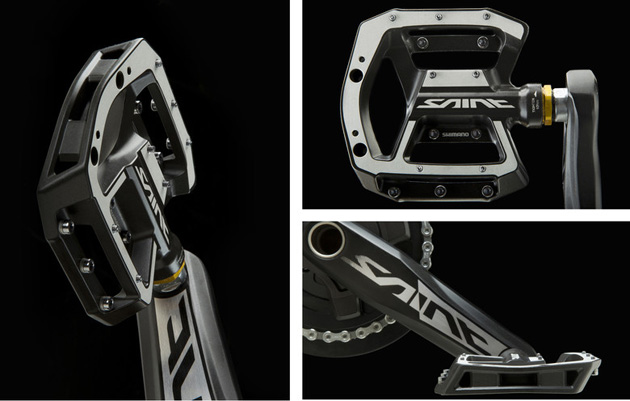 photo by Sterling Lorence
Shimano Saint Pedals MX80
The third generation of Saint now includes its own signature flat pedal
The third generation of Saint was developed under the "Pure Gravity" design philosophy with a clear focus on downhill speed. New Saint is dedicated to DH racing, new Saint enhances concentration and focus through seamless and stable bike control, new Saint accelerates and decelerates at Word cup levels.
Shimano Saint Pedals MX80 Features:
New lower profile design.
Market proven axle durability.
Replaceable pins available in two lengths.
Two tone finish.
Usual: RM 359 | Offer: RM 319 (incl. GST)